Graduate profile // Meet Olivia Morgan
With a degree and early career in mining engineering, a couple of international moves and the current impact of COVID-19 Olivia has pivoted her life more than a few times. A strong work ethic and desire to succeed in the interiors industry was behind her decision to study a Diploma of Interior Design online while she found an entry level job to kickstart her new career.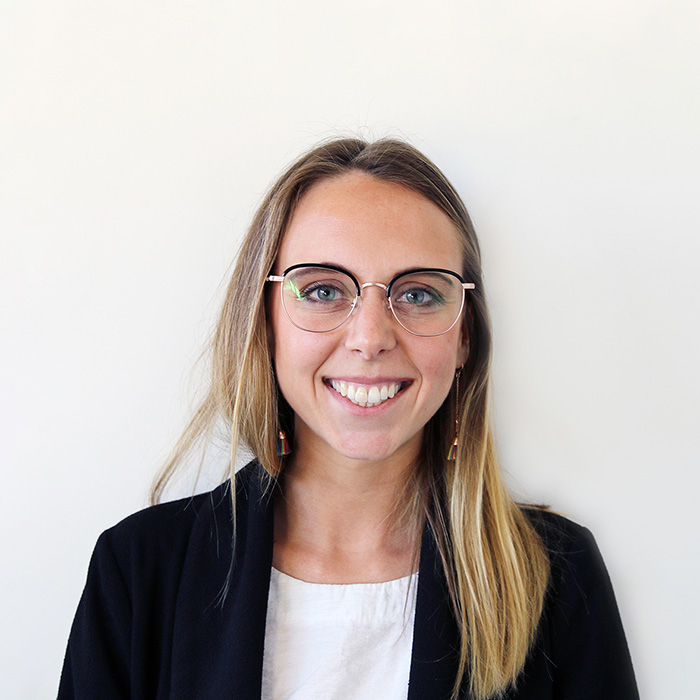 What led you to study interiors?
I did a 4 year college degree in mining engineering at Virginia Tech, here in the US. After a couple years working in the mining industry as a supervisor I realized the passion was just not there, so I started to think about how to pivot. During that same time my husband accepted a job in Sydney so I felt the time was right to make a career change.
I knew I had a passion for interiors and felt it was the right time to explore that more. I looked at a lot of options but felt the online course was best because it gave me the ability to find a job in the industry at the same time. This was important for me, so I could see if I enjoyed it.
I spent the next two years in Sydney studying online with IDO while starting at an entry level position within the interiors industry.
What did you enjoy about the Diploma of Interior Design?
I enjoyed that the course explored several different aspects of the industry such as residential, small commercial, hospitality and office design. As I was working alongside my school work, I saw how important it was to have that broad education.
I think I gained a lot from the course but mostly importantly I gained an understanding of the industry and the design process. The projects enabled me to have a well rounded portfolio and they're a great starting point to discuss in an interview.
Do you have any advice for others about studying IDO?
My biggest advice would be to develop your brand and start thinking about your portfolio from the beginning. I looked at it on a project by project basis but I never really stopped to think who I was as a designer and what I wanted in my portfolio until the end of the course.
You connected with our Careers Coach early on in your course, what was your plan?
I knew that I wanted to get a job in the industry straight away and felt Sheridan was the best person to get advice from. It turns out she really was — she went through what a typical resume would look like and walked me through different options for a starting position. This was invaluable because I knew what to expect in an interview as well as things like typical pay rates. I'm so glad that I did that because I am still working in that same company today!
Tell us about your job – it sounds like your role has really developed over time!
I work for StyleNations, a designer, supplier and manufacturer of bespoke commercial furniture for the hospitality industry.
My job was initially in a sales consultant role in Sydney. After a year doing that I started working more on the design side with clients who were either designers or hospitality owners.
When my husband's job took us back home to the US, I was asked if I wanted to help set up a US office. I leapt at the opportunity and am now working in a small "start up" here. Along with designing my role involves business development and project management. It's given me a range of different experiences and skills so I am very grateful for that.
Was it easy to transition to working in interiors in the US after starting in Australia?
It's very different! Because of the much larger population in the US everything is on a much larger in scale and there are so many options. At a system level it works very differently. A project will go to a designer and then to a separate company to be "purchased." This company's sole job is to do FF&E (Furniture, Fixtures and Equipment) based on the concept. It's quite a lot of back and forth with many hands involved.
On a core level it's very much the same. Everything I learned at IDO is relevant and spot on.. from concept development to final models, it's all used and very similar in both the US and Australia.
What do you do on a day-to-day basis?
I do a mix of things right now. I oversee a group of reps on the East Coast of the US. They go to firms to essentially advertise our company and our products. Most of what I do funnels through them. I send quotes to designers, I work with purchasers a lot on their FF&E, giving suggestions on what would look great in a particular space. On the business side I'm also using my engineering background to crunch numbers on how we are doing within the industry. Part of our team is still in Australia so there's a lot of back and forth communicating.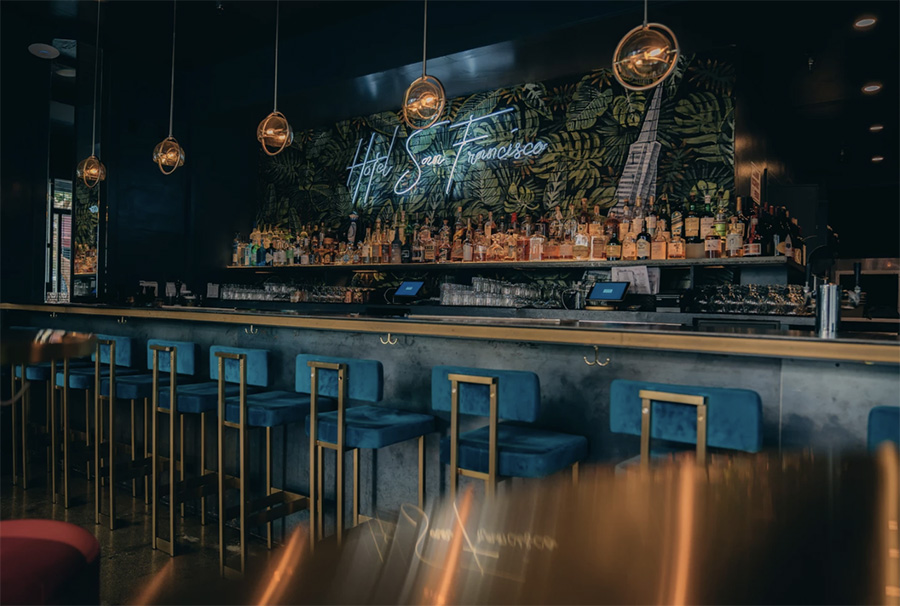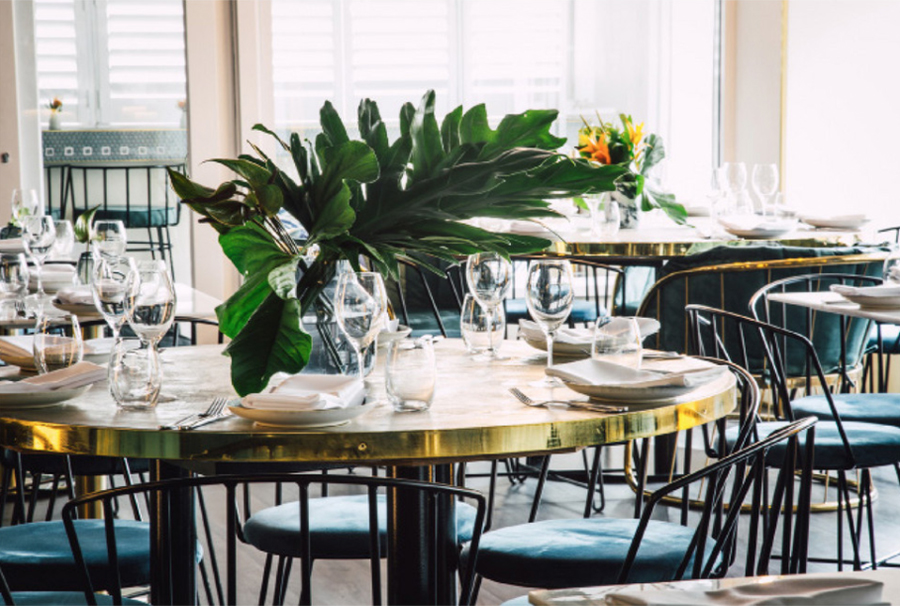 What do enjoy most about what you do?
I honestly enjoy the people I work with! StyleNations is a female owned business with all women employees. The way we work is very collaborative and effective and I've always loved that. On a more technical side, I enjoy making changes to the business and seeing them go into effect straight away. It's led me to realize that I really enjoy the start-up / small business culture.
Tell us about your latest career pivot
With the impact of COVID-19 and restaurants reopening with social distancing rules, I observed that spaces needed to be configured entirely differently. My idea is to come up with design solutions for hospitality spaces impacted by COVID.
It's a unique opportunity to use my design skills to help small businesses. There's a real need to rearrange interiors to have the maximum number of people observing social distancing, in an aesthetically pleasing environment. Right now one of the hurdles is establishing what is allowed. For instance, are partitions acceptable? If so, how can we utilize them in a functional but attractive way?
Fast five
I'm passionate about… how a space feels and how design can influence that. I think it is directly correlated to how you as a person feel. When people feel great, they can do great things and I think that's important for everyone in life.
Words to live by…  Mindset is everything.
Go-tos for inspiration  Travel! My family recently moved to Santa Fe New Mexico and the desert, the culture and the design there is amazing. I'm always inspired there. Pre-COVID I loved travelling anywhere. I find each place has its own makeup of materials whether they be in nature or within a city and they make the place what it is. I love translating them into interior spaces.
Online inspiration comes from Pinterest. I could scroll for hours… probably a bad habit!
Favourite apps or websites…  I don't have a design account on Instagram but I follow quite a lot. People can be so creative and their Instagram accounts are inspiring and amazing. Also VSCO — I can scroll here for hours on random topics and find inspiration.
I can't live without… My dog. And my husband, but mainly my dog! He's an Old English Sheepdog and Poodle mix and he's been our whole life during quarantine.