Student profile // Meet Charlotte Cropper
Originally from the UK, Charlotte now lives near Milan, Italy and freelances as an illustrator and designer for graphics, marketing, textiles and interiors. After a career start in journalism and travelling the world she studied design and illustration. Then with a newly discovered love of colour and a thirst to learn more, Charlotte enrolled into our Colour for Interiors course.
Shortly after completing her course Charlotte was offered her dream job and is now an International Colour Consultant for paint brand Lick.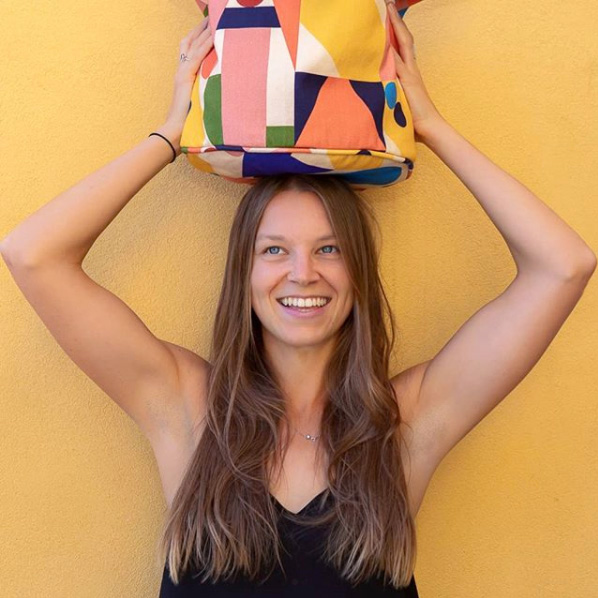 Tell us a bit about yourself
When I was 20, I left a Journalism degree and decided to go travelling, unsure of what I wanted to do for work or my future. After a couple of months travelling around Asia I went to Australia, where I stayed and worked with Amanda Grace, the Director of Sydney Design School. It was there that I was exposed to opportunities and careers in design and a whole new world opened up to me.
I've always loved art and design, but was discouraged at school to pursue it as a career. Thanks to Amanda I gained the confidence to follow my passion. I returned to the UK motivated and inspired, and applied for an Art and Design foundation course. I then went on to study Illustration at University of Arts London and gained a first class honours degree. After graduating I moved to Milan and since then I've been working as a freelance illustrator and designer.
Why did you choose to study Colour For Interiors with IDO?
I've always had a love of interiors and specifically colour. I had noticed that all the feedback from my freelance work was to do with colour, so I started to research more into colour itself and how it affects us psychologically. As much as I love freelancing, I found I was lacking direct communication with people, as I'm often communicating via email and working alone. I wondered how could I combine my love of colour and working with people. That was when I found out about the role of a Colour Consultant working in interiors and I looked into the Colour for Interiors course with IDO.
Studying at IDO was a no brainer for me. Having worked alongside Amanda I knew the quality of the courses and teaching, plus living in Italy I was able to study online at my own pace. The course gave me a really broad education into the science of colour which has helped me with all facets of my design work. I just loved it!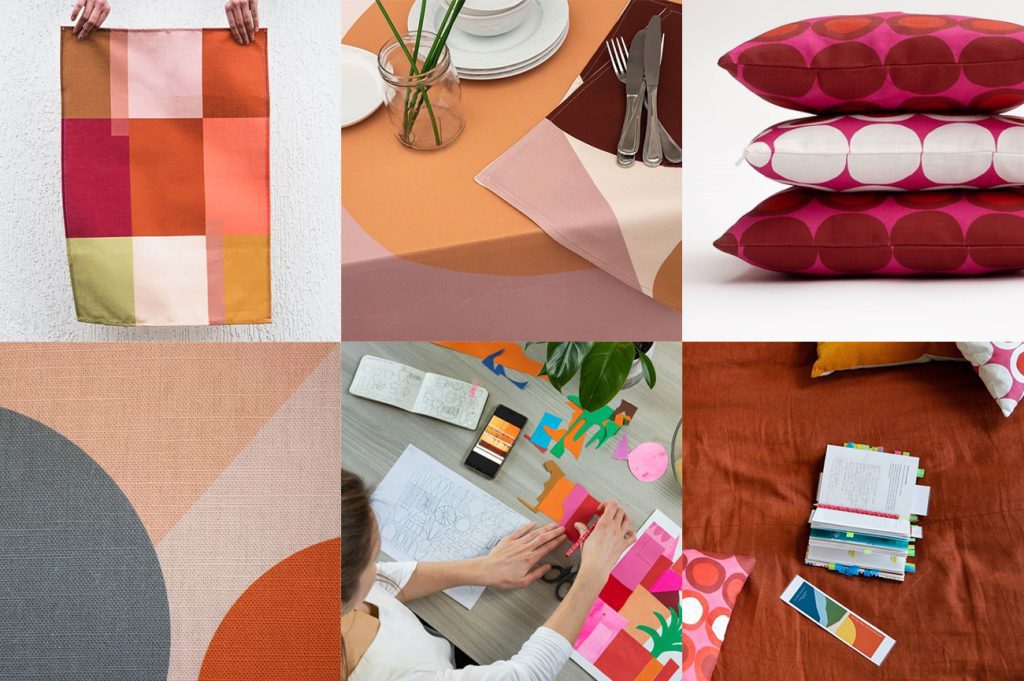 What did you enjoy about the course?
I really enjoyed learning how to put colour schemes together and the impact they can have in a room, both physically and psychologically. I gained such an incredible insight into the reasons why certain colours and tones work together, how to reflect a client's wishes and needs with a colour scheme and most importantly the course has given me the confidence to dive into this field. I feel ready and well equipped to work and have already gained two clients before even finishing the course!
Do you have any advice for IDO students?
Make the most of the wonderful teachers. They are always happy to help with any questions or doubts.
What's the most surprising thing you've learned about colour?
That there's no such thing as a good or bad colour, it's entirely a matter of how that colour is used.
What do you love about working with colour?
It has the power to enhance positive emotions and improve our wellbeing. Colour connects us to our true selves.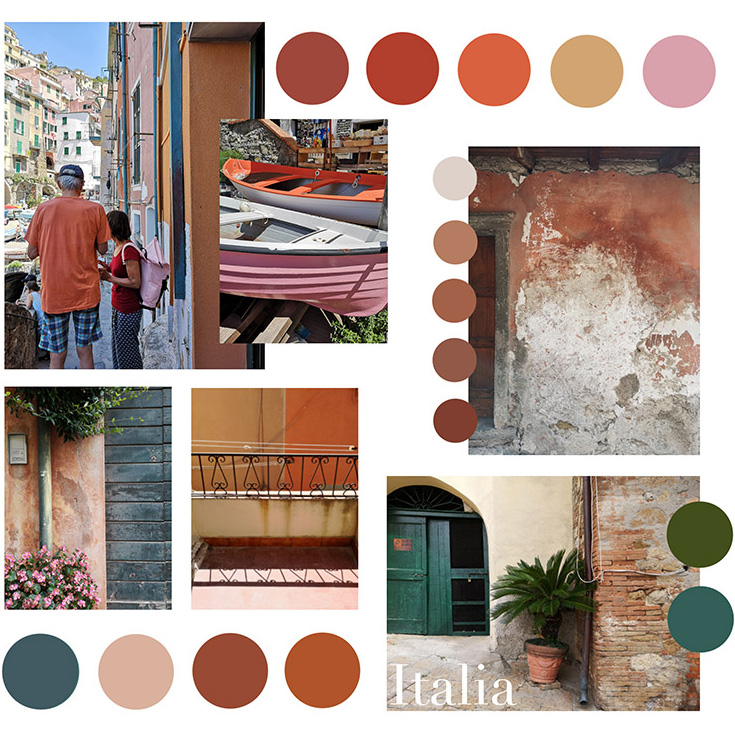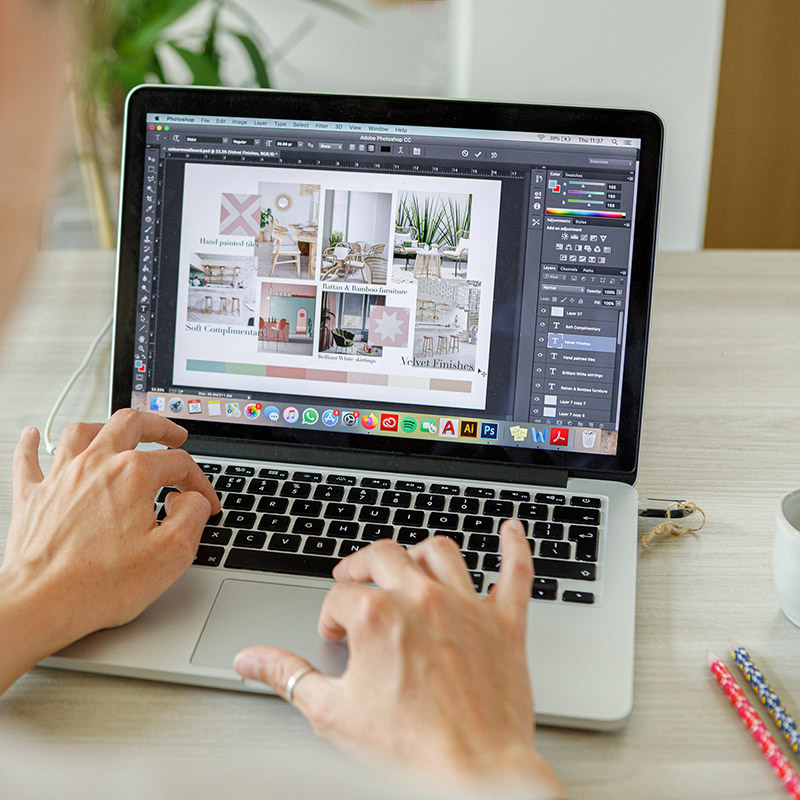 How has living in Italy influenced your design aesthetic and sense of colour?
In terms of design aesthetic, it has made me feel more confident in my love of abstraction and imperfection, which are miles away from the classic, decorative Italian style that I see so often in shops and design fairs here. Since living here I've noticed my colour preferences changing. I never liked the colour orange, however being surrounded by terracotta ceramics and tiles, and burnt orange exteriors, I have come to love it. It's like a little souvenir of my time here.
What are your career aspirations?
Well, I'm currently working in my dream job… International Colour Consultant for Lick, a brand new paint company that aims to revolutionise the decorating industry! While continuing to live in Italy I will be leading their brand launch in Europe with virtual colour consultations. ⁠
⁠
I'm so appreciative of all the support I received during my time at IDO. Thanks to this course I landed my dream job with the dream company!
Ultimately, I'd love to start my own colour and design business, where I offer colour consultations for interiors based on colour psychology. I'd also love to sell homewares from collaborative projects like ceramics, tiles and textiles.
Fast five
I'm passionate about  Colour, travelling, swimming.
Words to live by…  Nothing is insurmountable.
Go-tos for inspiration  Travelling is my biggest inspiration; I love visiting new places and exploring new cultures. If I can't travel abroad I love visiting museums, gardens and coffee shops (I don't know why but ideas always come to me in coffee shops). Interior magazines and books are a big one too; my current favourite is The Little Book of Colour by Karen Haller.
Favourite apps or websites… I love Pinterest, but never as an initial go-to for inspiration because it can be way too distracting. Linkedin and Instagram are great for networking and finding out about webinars and talks!
I can't live without… Swimming! Whether it's the sea, the lake or the pool, that's where you'll find me on my days off.