Students get social // IDO Design Day Out
At Interior Design Online we pride ourselves on creating a community of students, ensuring that their online learning experience is far from solitary. We host learning hubs, webinars and IDO Presents sessions – and for those who can get to IDO HQ in Sydney we host Design Day Out.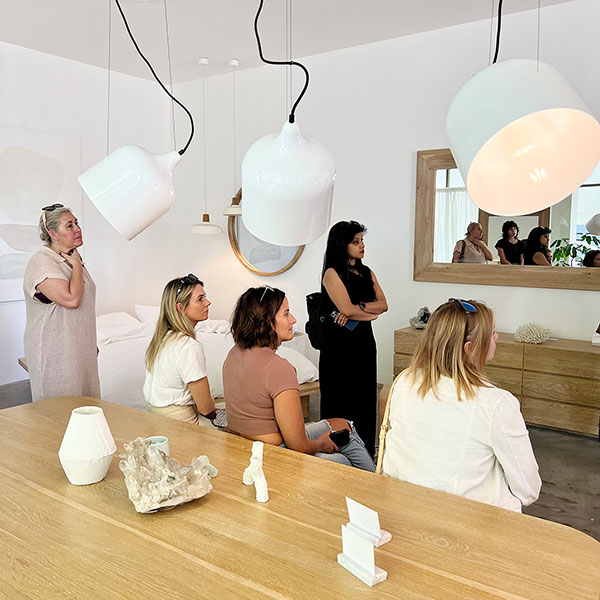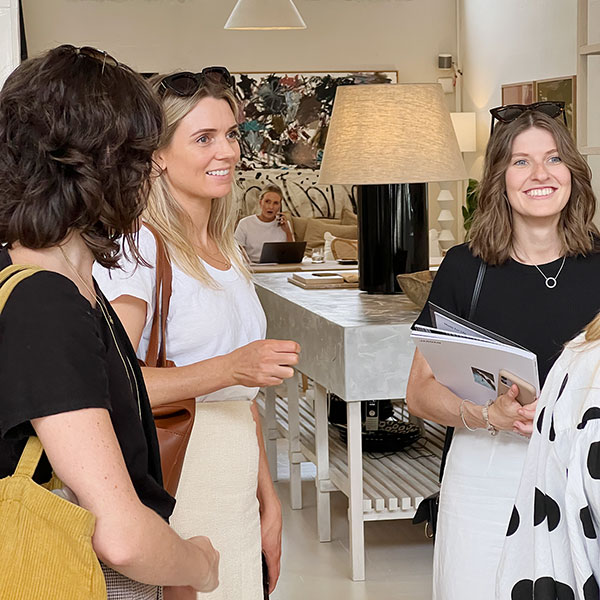 Twice a year we invite our Cert IV and Diploma students to meet us on campus at our partner Sydney Design School to kick off Design Day Out.  It's a fantastic, fun day of connecting, learning, listening to guest speakers and exploring local suppliers and stores.
In June and November 2022, we got to meet lovely students – some local, some who flew in from interstate and others who took a road trip from regional areas.
Our itineraries included visiting Coco Republic, Crafted, Bo Concept and The Mayflower in June, and Totem Road, Jardan and MCM House in November. Guest speakers included IDO alumni Carolina Ghigonetto and Melissa Garrett who are both creating beautiful spaces for clients. Sydney Design School alumni Keeley Baird (who designed The Mayflower) and Amy Lee Richards (Senior Interior Designer at Alkimi) also joined us to share their experiences and insights into the interiors industry.