Cert IV Styling graduate // Alannah Roche
Alannah completed our interior and property styling short course and loved it so much she continued on to get a career qualification. It was there that she explored a love of wedding styling and the potential of a new career direction.
"I loved doing the Cert IV online because it allowed me to work full time. I also loved how there were no major deadlines with assessments. I think I would have been really stressed working full time and not being able to have enough time to complete assessments."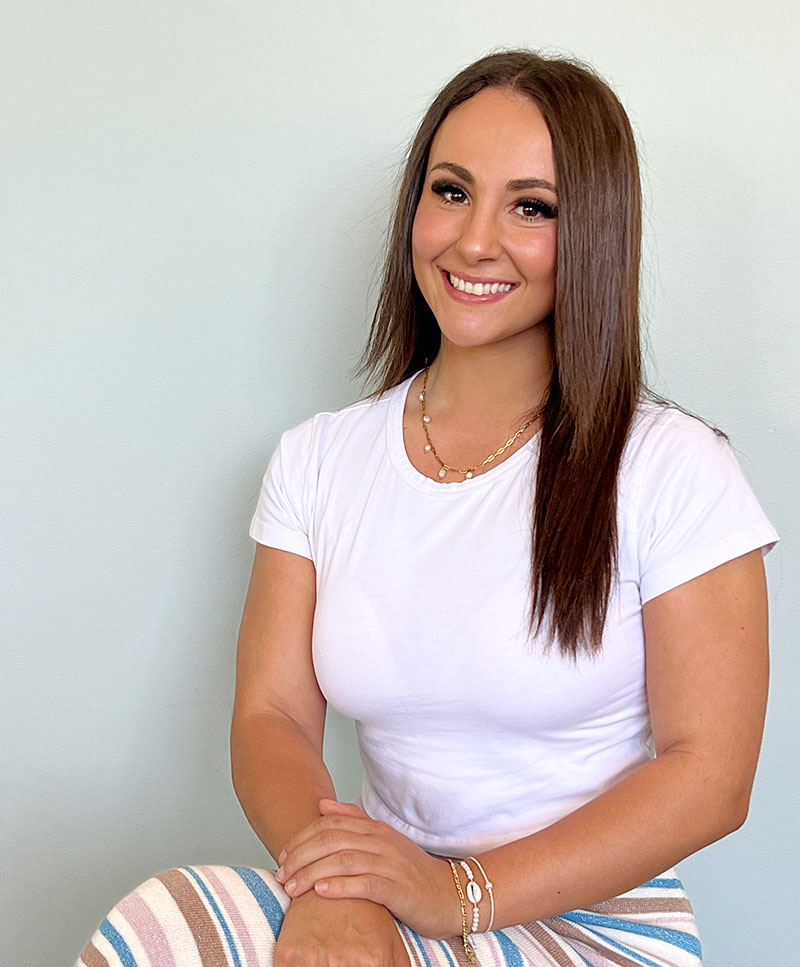 What led you to a career in styling?
Honestly, becoming a Stylist was never on the cards for me. During high school I always aspired to do something in events or media/communications. However, this came to a dead end when Covid hit. There were no events, which meant there was no point in going to uni and applying myself to a course and career where there was so much uncertainty. My Mum asked me to work for her at The Styling Project until the pandemic ended so I could save some money. Here I am still working there almost 5 years later and absolutely loving it!
Why did you choose IDO?
A friend recommended IDO to me and I started the interior styling short course. I was inspired by – and really wanted to explore – different areas of styling because I don't see myself staying in the property styling industry long term. When I went through the units in the Cert IV in Design (Styling and Creative Direction) the wedding styling section caught my eye – I'm obsessed with everything to do with weddings! That's probably the biggest reason I wanted to further my studies.
What aspects of your course did you enjoy the most?
Definitely the wedding styling and event design/styling units. Wedding styling was one of the units I was most excited for. It's the biggest day ever for a couple and therefore it needs to be perfect, so it really appeals to me because I'm a perfectionist! That part of the Cert IV was so much fun to do – I loved the idea of having three couples with three different briefs and having to create the perfect day for them. 
When it came to event design/styling, my favourite aspect was being able to put my own creative spin on the brief we were given. It allowed me to tick all boxes for the client as well as being able to showcase my love for design and creating the perfect event. 
Do you have any advice for others thinking of doing the Cert IV in Styling?
My advice for anyone studying online or in person is to ensure that you use your Educators for help and support. I love that at IDO the Educators are always there for you, whether it's an email, Zoom call or wanting to meet in person. One of the main reasons why I did well in this course is because I asked for feedback on my work and implemented it prior to uploading my assessments. It was a good way to ensure I was on the right track at all times. Also, it's a comprehensive course with many different units, so my advice is to make it as stress free as possible by making sure that you're on top of your work at all times.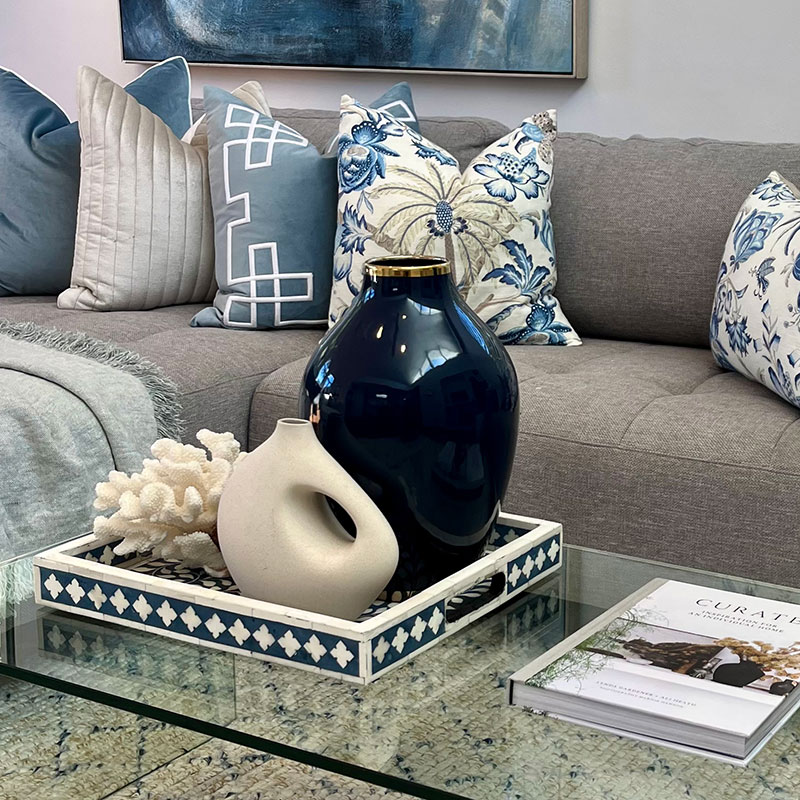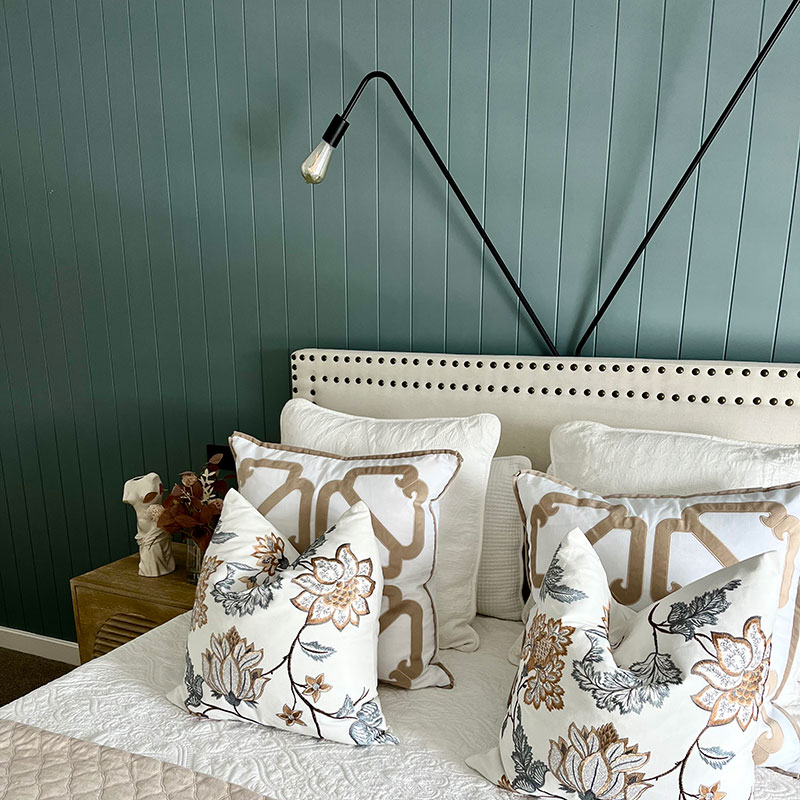 What are your career aspirations?
Working as an Interior Property Stylist is so much fun as you work alongside Real Estate Agents to help sell your clients' biggest asset. As much as I love what I do now, I'd love to get into wedding or event styling as I love to follow a brief and then give my creative advice and direction. At the end of the day, I know I want to remain in the styling business, whether it's turning someone's home, wedding day or event dream into a reality. It's just so rewarding for me. 
Do you have a favourite design style?
Gosh it's so hard to pick a favourite! My top 3 would be boho, contemporary meets the tropics and luxe coastal. 
What are the hardest and best parts of your job? 
The hardest part of my job would have to be the physical aspect of it. Although we have removalists who help with the installation process, as a Stylist I also assist with carrying tubs, heavy bags and furniture. 
The best part of my job is being able to have a lead role in the selection process for jobs. I find it very therapeutic selecting furniture and soft furnishings for a project as it now comes naturally to me. As well as this, it's so rewarding when you get amazing feedback from the client and the Real Estate Agent. It honestly makes my day! 
What do you think are the biggest misconceptions about styling as a career?
I think a misconception about being a Stylist is that it's an easy job and all you do is "fluff cushions". There is so much behind the scenes that people don't see when it comes to selecting for a job. It can be stressful as sometimes you may not have a lot of stock due to 50 houses worth of furniture being out or maybe you don't have the stock that a particular client is asking for. 
What trends are you currently loving?
Right now I'm loving the use of dried flowers. Not only are they incredibly beautiful, I find that they can make a space feel calm, feminine and down to earth. 
Another trend that I love at the moment is the use of bold and unexpected colours. In order for our styling to reach a wider audience and clientele, we need to be different. I love using large abstract artworks with splashes of gold or even a bright coloured velvet chair. 
Fave styling-related Instagram accounts…
My favourites are @threebirdsrenovations, @cafelightingandliving, and @palomaliving.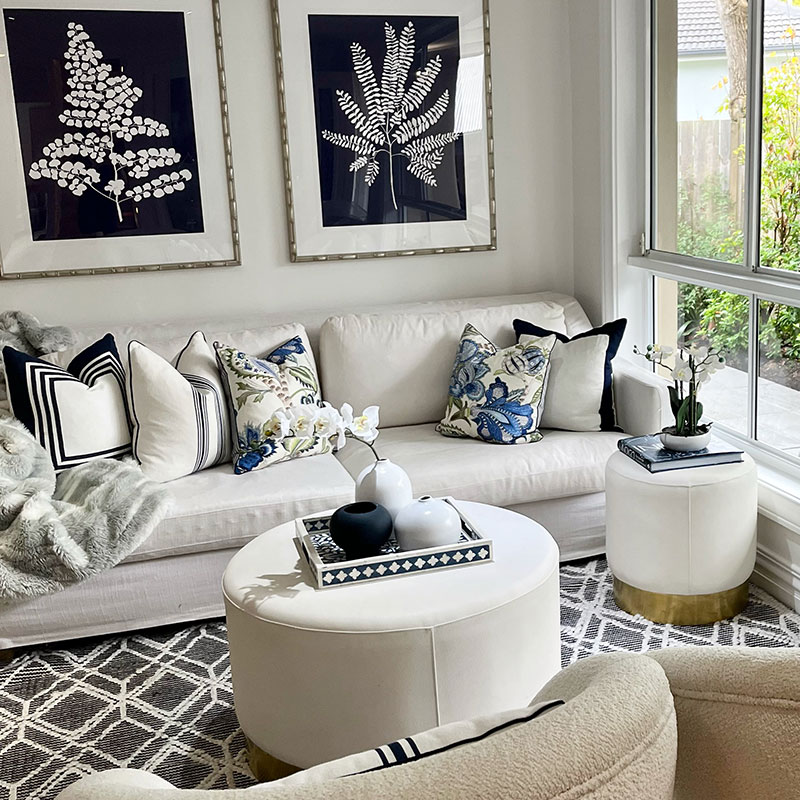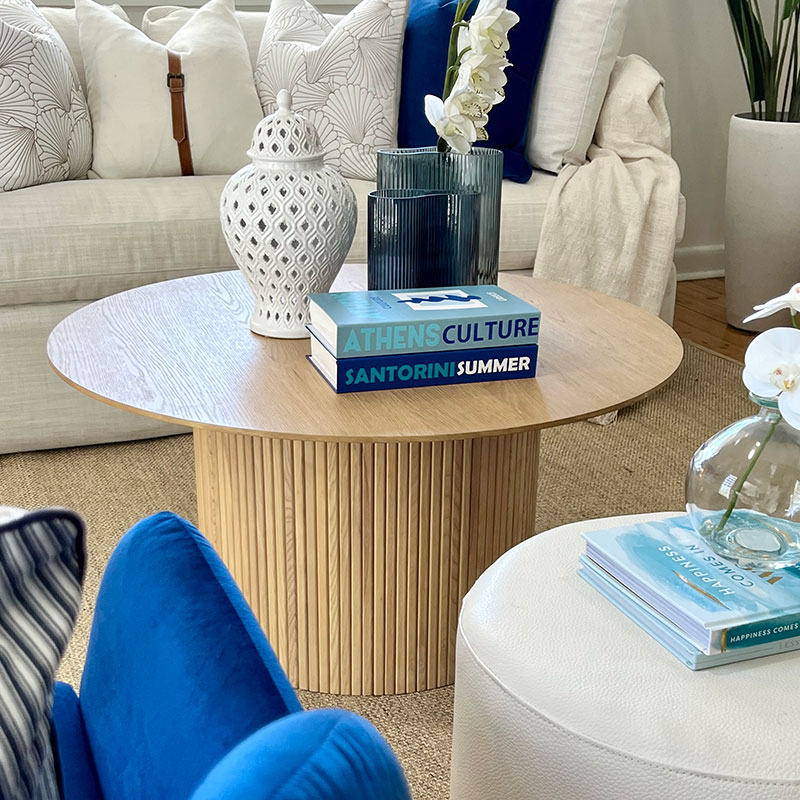 What are your go-to sources for inspiration? 
In styling, my biggest inspiration comes from my Mum, from Instagram and Style Sourcebook. Mum has a natural talent for interiors and styling and she made the choice that it was something she wanted to do and never looked back. She has taught me so much and I wouldn't be the Stylist I am without her. She has created her own trends which makes The Styling Project the unique company it is today. I love that Instagram and Style Sourcebook are such great sources of inspiration, giving me access to other Stylists' work, furniture shops and more.