Student Profile  //  Meet Belinda Perrin
Belinda Perrin, currently studying for a Certificate IV in Interior Decoration, always had an appreciation for interiors but found a real passion for it while undertaking the renovation of her family home.
Tell us a little about yourself
I have a background in event management, hospitality and office management but now that I have children, I do administration work from home as well as help my husband run our own business. 
I decided to study with IDO because I know it will help with our future renovation projects – and hopefully a new career too!
I'd tell others to make the commitment to IDO, you won't regret it.
 

The course content is so interesting and exciting, you don't really feel like you are studying.
How have you found studying with IDO?
The flexibility of the online course is a must for me but what I love about Interior Design Online is the feedback and support you receive from the Educators.  The eCampus is very user-friendly and there are so many ways for you to connect with other students – you don't feel isolated and alone.
I wish I could say that I have a very structured week with specific time for study, but it doesn't always work out that way.  I am constantly juggling work and family so every week is different.  I think it's important to create an achievable weekly study plan but at the same time, don't be too hard on yourself if you don't quite achieve it.
What do you aspire to do when you graduate?
I see myself as a decorator and stylist and would love to have my own business.  I really want to gain some hands-on experience and learn all facets of the business.  We also have another renovation project in the pipeline, so I look forward to the opportunity to use all my new skills.
Tell us about the renovation and extension of your family home that you've just completed.
We completed the renovation and extension in three stages over a number of years and through major life changes like marriage, having 2 children and establishing a new business.
The first and final stages of the project were completed by us as a labour of love over weekends, whilst we continued our other jobs and, in the later part, while raising two small boys. There were many mealtimes spent sitting on a milk crate with dinner in our laps and hard hats on. 
The house is almost unrecognisable now from the one we bought, and we are very proud of how we have lovingly transformed it to the beautiful home that it is today.  
We used Italian travertine in the bathrooms, laundry and outside courtyard and sourced stunning Michelangelo marble for the kitchen benchtops, creating a contemporary yet timeless style.
What I learned during this project is that planning and collaborating on design ideas is key. We designed the renovation ourselves and enlisted the help of a draftsperson to draw up the plans and assist with council approvals. 
We love our completely renewed home, but it is the quality of our work and the confidence in knowing that it has been built to last that I am most proud of.  It's because of this renovation that I decided to pursue my studies at IDO, so I can't wait to make use of my new skills with the next project.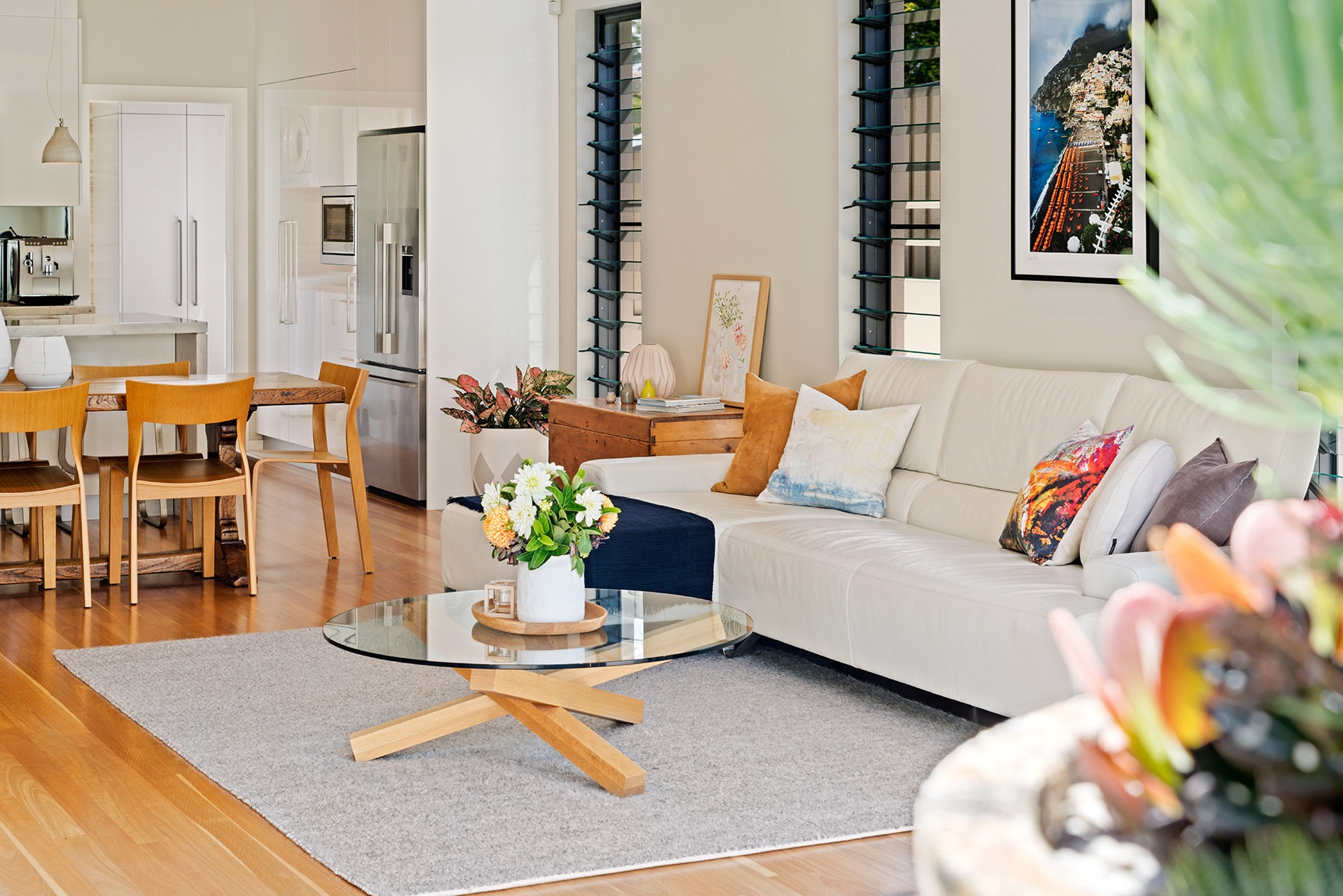 What are your go-tos for inspiration?
For a quick fix of inspiration, you can't beat Instagram.
I've subscribed to quite a few interiors blogs, but I also like to find different architectural and interior design firms and look through their projects. It's a great way of gathering design ideas and inspiration.
Fast five
What are you passionate about?  Leading by example and teaching my boys to have a 'personal best' approach to life.
Tea or coffee?  Coffee – it gets me going in the morning.
Phone call or text?  Phone call – much more personal
High-tech or low-tech?  Low-tech – I find simplicity refreshing.
Uber Eats or restaurant?  Restaurant – preferably dinner for 2 with my husband.