Meet student Cecilia Mazadiego // Step inside her amazing home renovation
Interior Design Online student Cecilia Mazadiego doesn't shy away from a challenge. Since moving from her native Mexico 20 years ago, Cecilia has had a successful career in visual merchandising for some of the world's top fashion brands, completed three full home renovations and had a
child
. She has just completed her most recent project in Kangaroo Valley – another complete home renovation – while studying the Certificate IV in Interior Decoration!
Cecilia
is living proof that if you follow your passion, work hard, and have the courage to challenge yourself, then anything is possible.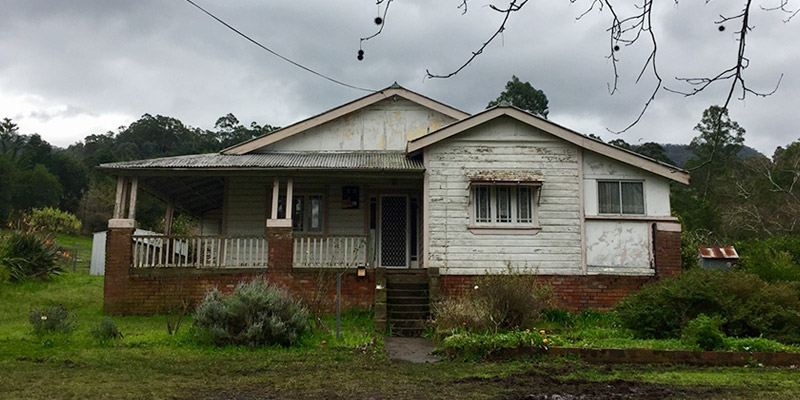 What led you to study interiors?
While completing our first two renovations I learnt so much about design as I selected all the interior finishes and materials. However, it wasn't until our third project when I collaborated with interior design studio Arent & Pyke that I started to consider interior design as my new career. A friend of mine was already studying at Interior Design Online and she recommended I take a look at the courses on offer. While initially I was nervous about online study, I'm so glad I enrolled. I absolutely love it and it has given me the courage to explore, especially with colour and textures. 
What are you enjoying about your course?
I love learning and connecting with others in the design industry. The course has so much informative content, and the Educators are very approachable and supportive. The few times I have really needed help they have been quick to respond with a phone or Zoom call. I also really love the Student Hub which connects me to the creative online community, webinars and industry presentations. Even though I'm studying online, I am connecting with design specialists and building my network. 
Do you have any advice for others studying at Interior Design Online?
Start networking and building your relationships with suppliers while you are studying. You just never know what can come from the connections you make. Stay curious and keep learning – go to design events, visit showrooms, read books and magazines, subscribe to blogs. Also be dedicated to your study. Make the time to focus and keep on track.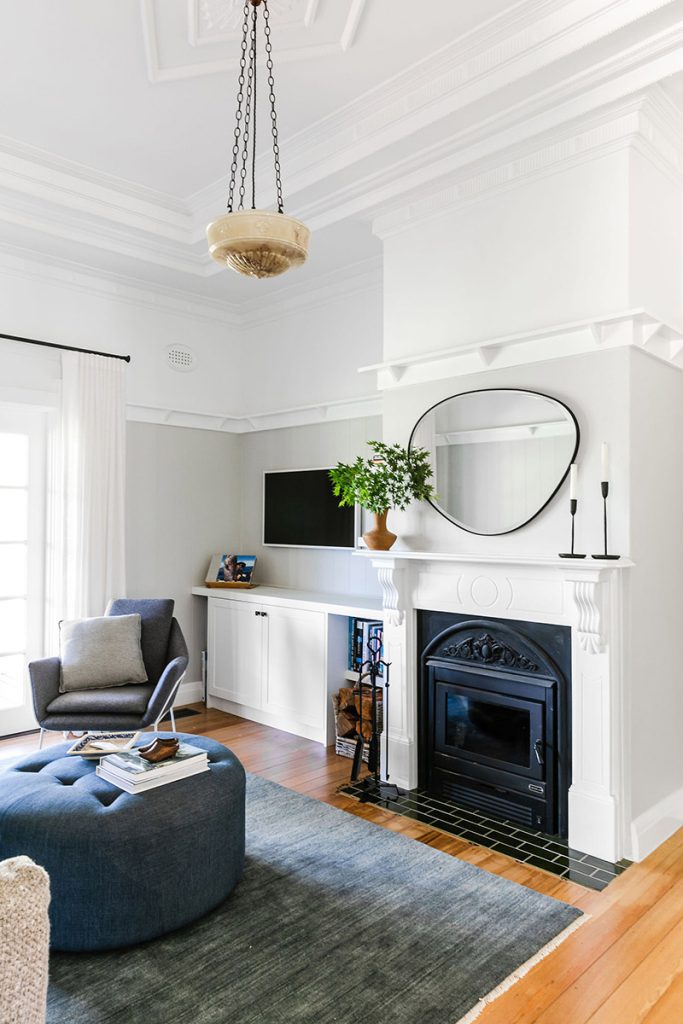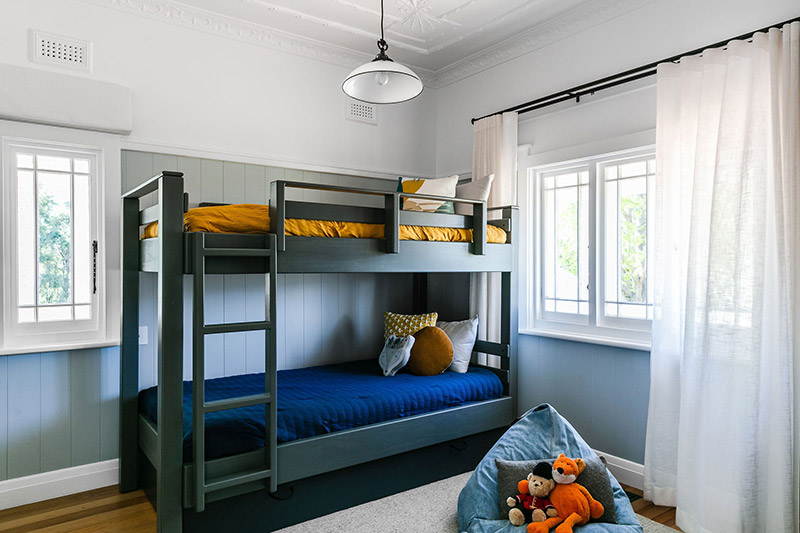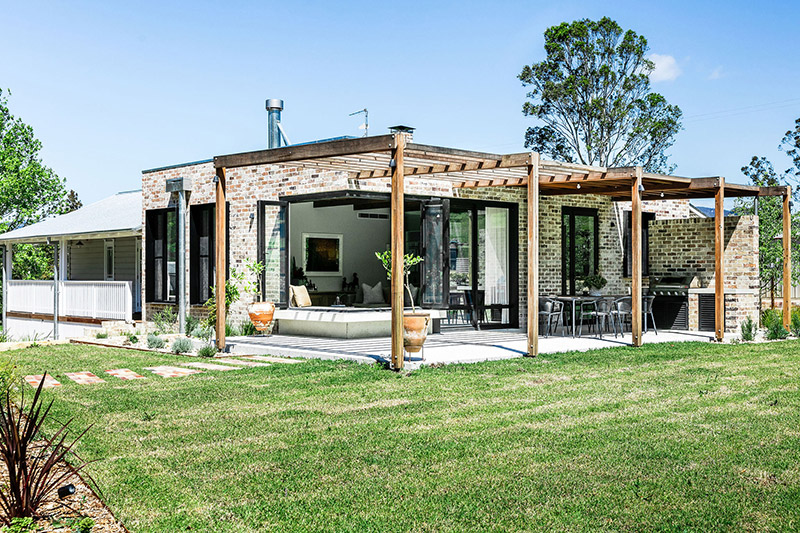 Tell us about your most recent project in Kangaroo Valley, which has just featured on Interiors Addict.
We already owned a property in Kangaroo Valley although there is no house on it. During the first COVID lockdown in 2020 we decided to get out of Sydney and rent a house there. Although I had never considered leaving our newly built Clovelly home, while we were there, I fell in love with the area. And so, we started to look for a house. My husband found a 1918 cottage and while I took a while to warm to the quaint but very run-down house, we decided to purchase it and embark on our next renovation. 
We restored the original part of the house, removed the small kitchen and bathroom from the back and added a more contemporary extension with an open plan kitchen, dining and formal living, as well as an office, laundry and alfresco area. Extensive landscaping with a pool was also completed. Nine months later we are now living in paradise. 
What did you learn along the way?
I had never renovated a heritage house before and so it was a steep learning curve. I found the information contained in my Interior Design Online course so helpful. It gave me the starting point and direction for my research. Restoration is quite different to replacing and it comes with a cost. As we started renovating the original house, we uncovered unexpected surprises that ate significantly into our budget. Doing a project in a rural area also bought with it challenges with sourcing trades and getting timely delivery of materials and products. 
Something else I have come to appreciate is the impact of landscaping, especially on an open site like our seven-acre block. I underestimated the time and money it would take to create the garden and pool spaces. We moved in before it was completed and although there was dust and mud it was so worth the investment.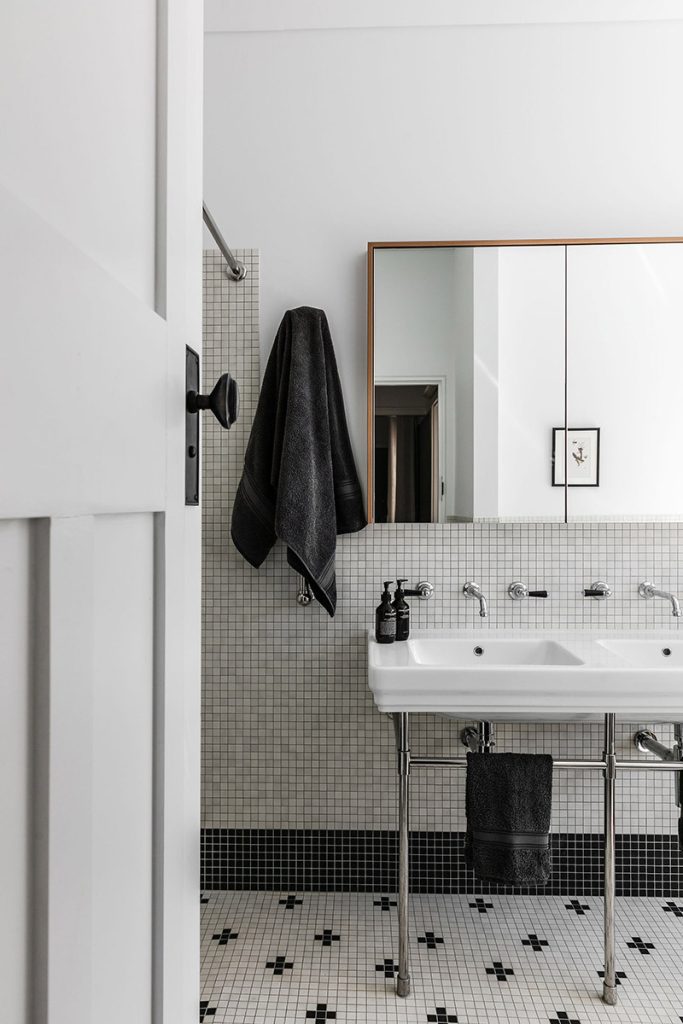 What did you enjoy the most about the project?
Peeling back the layers and restoring the old house back to her original condition. I absolutely love the details in this part of our home – the picture rails, original Huon pine flooring, timber windows and ornate ceilings. The essence of the home is in these fine details. We reused the timber widows that were removed to make way for the extension and added French doors to the sitting room and master to give access to the wrap around veranda. This has helped to bring more natural light in the spaces. 
What advice do you have for others wanting to do a home renovation?
Build a good team around you that shares your vision and is committed to the project. We have been lucky enough to work with Architect Gian Cerruti (a good friend) for a number of our projects. You have to trust those you are working with as it is truly a team effort. 
Make sure you plan before starting the project. Be prepared financially for surprises and also work out where you are going to live. We had to move several times during the project as we were living in Airbnb properties. It added more stress having to repack and unpack while juggling my family commitments and the build. 
What's next for you?
I'm currently working on my first commercial project, a boutique hotel in Kangaroo Valley. It's such a different challenge but I am loving it. There is an old shed on our property that I would love to convert into accommodation for farm stays. I would also like to keep studying to learn new design skills.