Abbey Robson // Meet our youngest student and maker of Tiny Interiors
At just 16 years old, high school student Abbey Robson is the youngest member of our IDO student community. But don't let her age fool you, she has an incredibly sophisticated eye for design and photography.
To satiate her love of interior design and decoration on the budget of a teenager Abbey creates incredible 'tiny interiors', meticulously making rooms complete with furniture and homewares then photographing them. The result is a collection of beautifully styled and lit images that look like they're straight from Vogue Living. Abbey (in black) recently visited our Sydney studios with her mum and sister and we had the opportunity to sit down and chat with her.
Tell us a little about yourself
I've grown up in Noosa on the Sunshine Coast and live in a small beach suburb called Sunshine Beach. I love the Sunday morning Noosa farmers markets, going to the beach and travelling. I'm really interested in creativity and design which led me to want to study some form of design throughout my last few years at school. My school doesn't offer an interior design course specifically so I did some research and I came across Sydney Design School.
When did your love of interiors start?
I can't really pinpoint a specific time or reason for my love for interiors , it has just developed over time. Living in Noosa I'm surrounded by a simple and relaxed beach lifestyle which has definitely influenced my style. I just love things that are beautiful, natural and minimal. I love neutral tones and colours, natural lighting, greenery and simple furnishings.
What are your inspiration sources?
My absolute favourite architect is Madeleine Blanchfield. Her recent Coogee house that was featured in Grand Designs Australia magazine is definitely an inspiration for my next tiny interiors project. The Calile Hotel in Brisbane designed by Richards and Spence is also one of my favourite designs. I love the soft tones, subtle textures and intricate detailing that they utilised. I also draw inspiration from places such as the Greek Islands and Palm Springs to develop my style.
Your tiny interiors are incredible! What inspired you to begin making them?
I started in March 2018. I wanted to find a passion and an outlet for my creativity. I would look at inspiring homes, interior design and interior architecture on Pinterest, in magazines and in books and I just loved the designs. I was inspired to use some of these designs and make prototypes of the ideas I had to bring them to life. Since I'm 16 years old, I wanted to find a way that I could furnish a home without furnishing it in real life.
What is your making process?
I use really natural materials such as balsa wood, linen fabrics, real greenery and ceramic clay to mould tiny plates, bowls and sinks. When I'm not at school, I spend a lot of time at Bunnings and in my studio!
I quickly draw any ideas I come up with and then put a lot of trust in the process and make it up as I go – I never really know what it's going to turn out like until the end. My current tiny house definitely did not turn out as I planned, it took a lot of mistakes, late nights and a lot of extra glue bottles to make it what it is.
The trickiest part of making them is finding my 18-month-old puppy chewing up a couch or a pendant light! The end result, however, is definitely the most rewarding part. I love photographing what I have made and seeing it all come to life.
You can find Abbey's miniature creations on Instagram @tinyinteriors_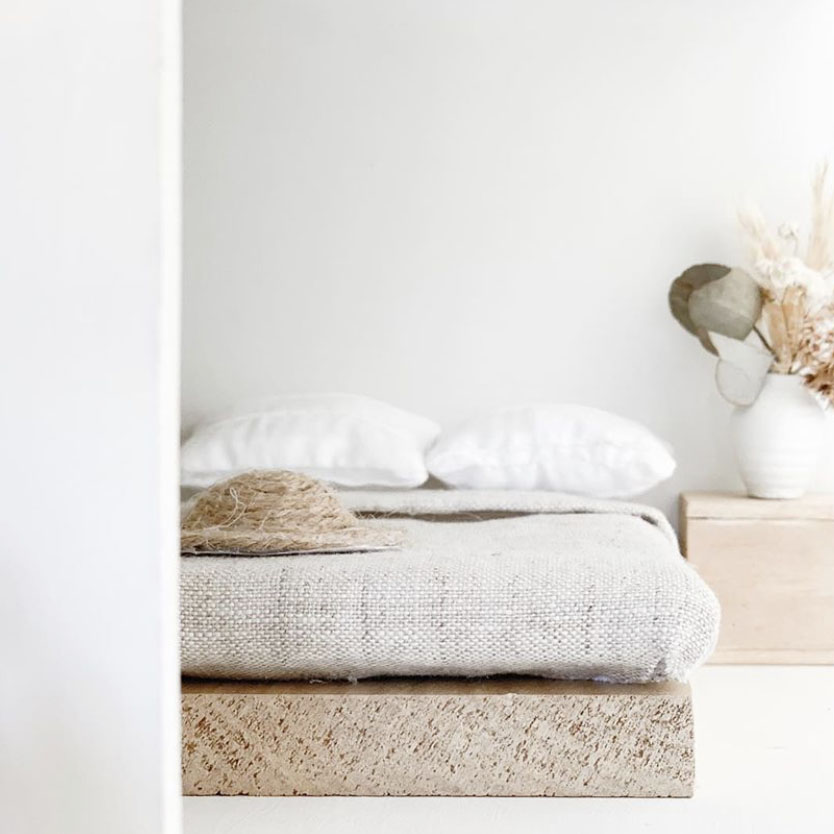 Your photos show an amazing eye for composition and style
I know absolutely nothing about photography! I'm self-taught and just use my iPhone to capture my tiny interiors. I try to take pictures in the afternoon when there's natural light flowing throughout my studio.
What would you like to do when you leave school?
When I finish school next year I hope to move to Sydney and eventually study interior architecture. My dream job would be to work in a team doing residential interior design and architecture. I would love to be able to help design and produce forever homes for families.
How are you finding studying with IDO?
I'm currently studying the Certificate IV in Interior Decoration. I absolutely love how I am able to be at school as well as being able to study my passion online. Balancing school and IDO is challenging as I would love to just be able to focus on IDO! I'm enjoying learning about colours and texture and I'm most looking forward to designing and modelling prototypes. I'm already planning to continue with Sydney Design School and do a Diploma and Advanced Diploma.