Student Profile  //  Meet Kristen Shilkin
Since moving from Sydney to Queensland's Sunshine Coast 3 years ago, Kristen has embraced the beach lifestyle. Her love of the coast is reflected in the stunning home renovation she recently completed with her builder husband… while juggling work, kids and the Diploma of Interior Design.
You work as a Sonographer – a world away from interiors! How did that leap happen for you?
I've always had a passion for interiors. In fact when I first finished my degree as a Radiographer I contemplated making the change to study Interior Architecture. I was accepted into the UNSW Sydney and TAFE, but it was difficult to go back to not having an income – so I stayed in the medical field and became a Sonographer.  Fast forward twenty years – my passion for interiors never waned so I decided to finally follow my dream!
"I love the flexibility of studying with Interior Design Online. I have a job, husband and 3 children and I've just finished our renovation, so I'm always on the go. Doing the course online wouldn't have been possible without IDO and their amazing staff."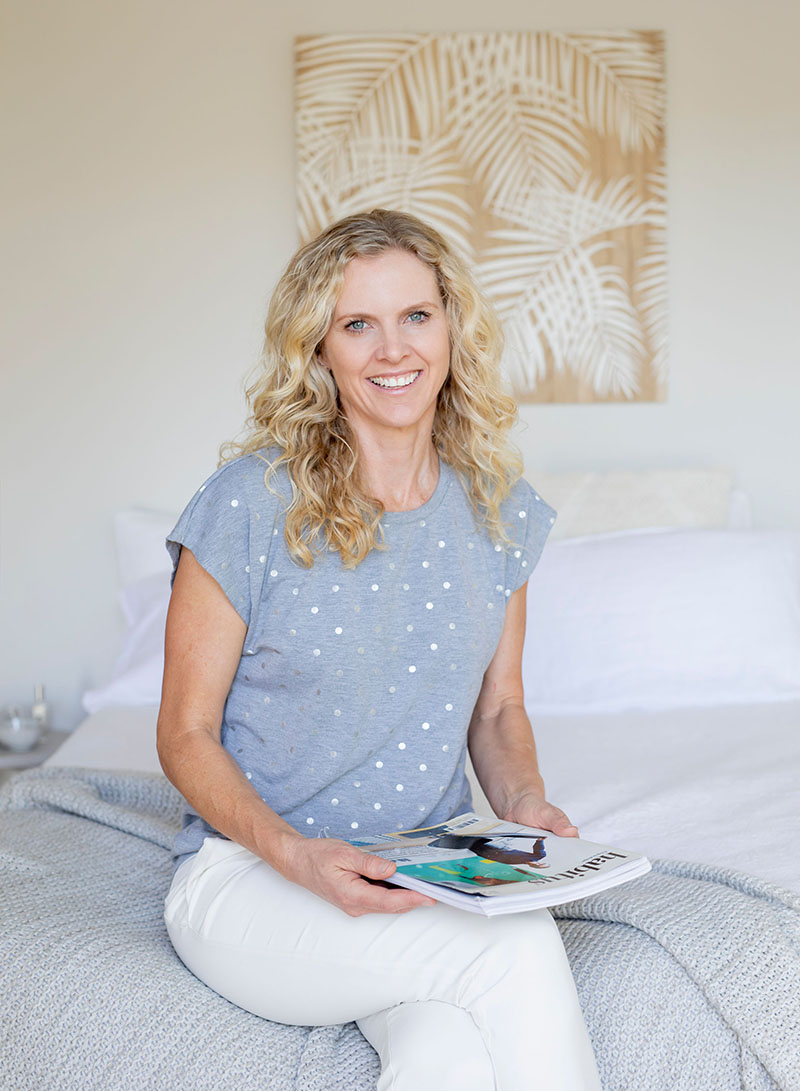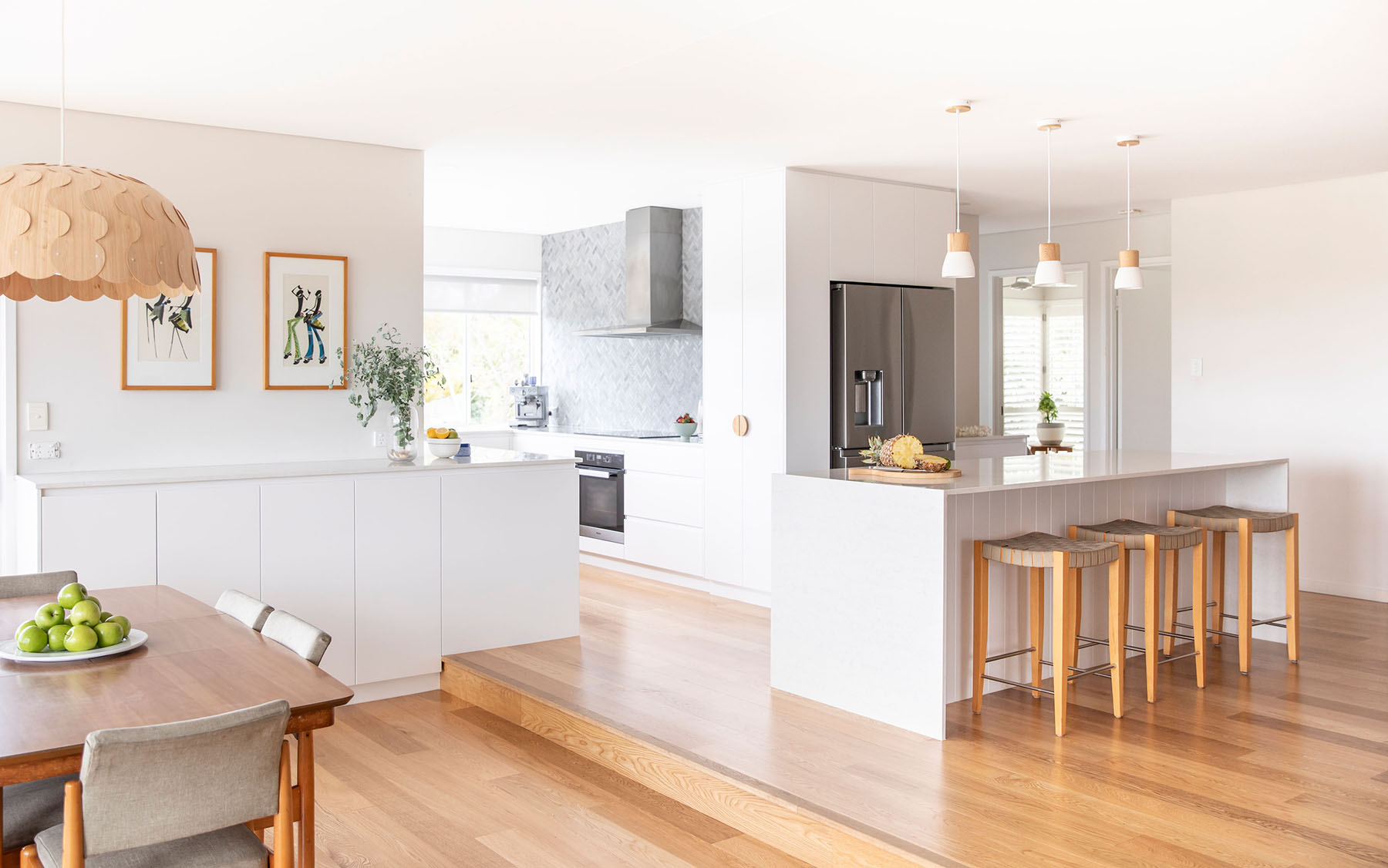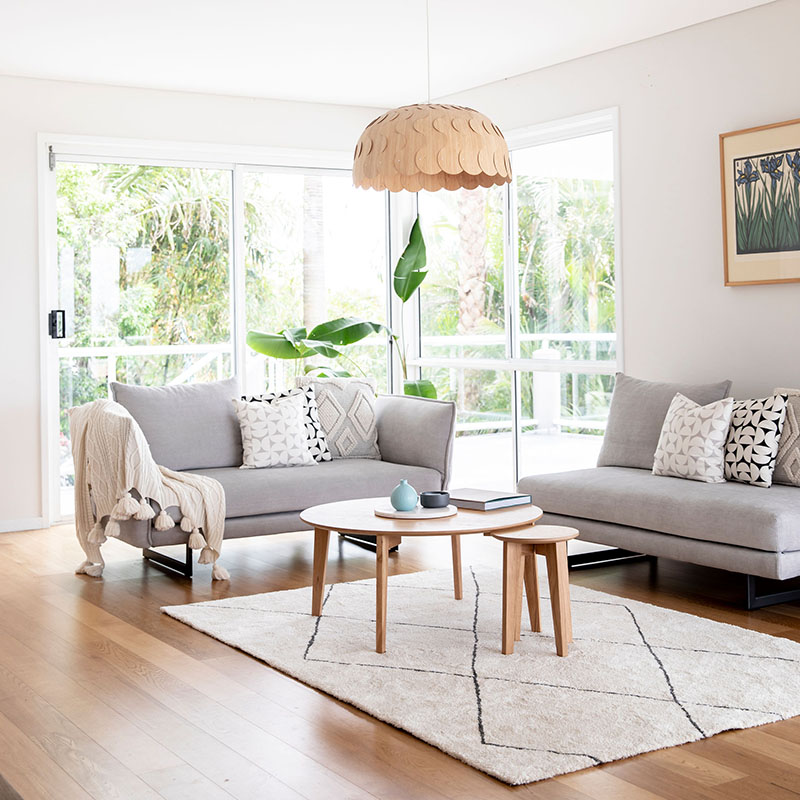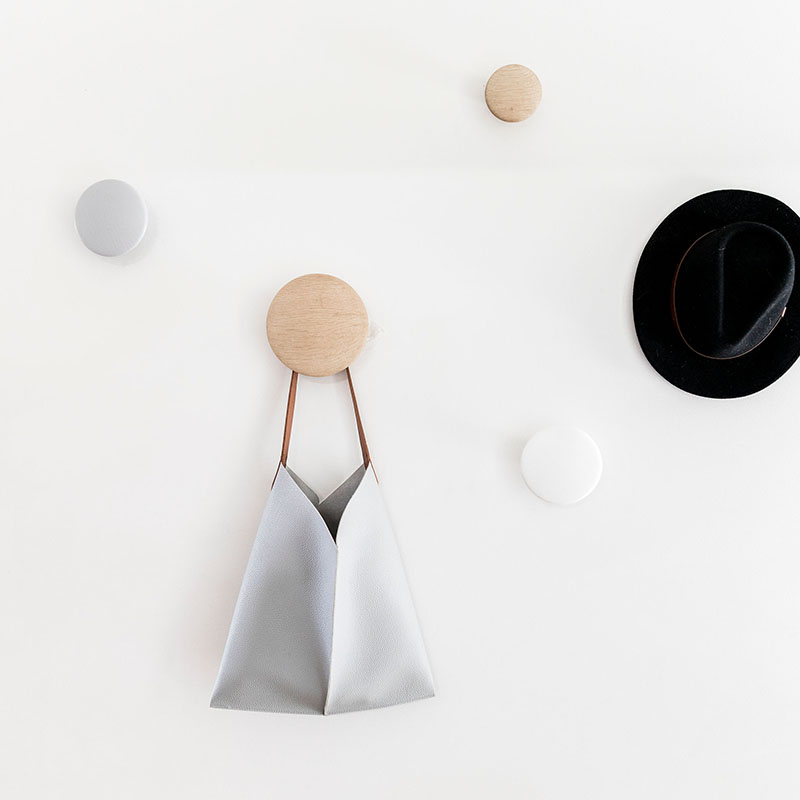 You've recently completed a fabulous renovation. What role did the beautiful Queensland location play in your design and decorating choices?
Living by the beach in Queensland is all about open plan living, capturing sea breezes, relaxing on the deck and entertaining friends and family. My vision was to create the feeling of being on holidays in our own home – without compromising on style.
When we bought the house it had great open plan living spaces but being built in the 1990's it was in desperate need of an update.
Our goal was to modernise the house without losing its coastal charm. We achieved this by creating an amazing bespoke kitchen with gorgeous engineered stone benchtops. The island bench connects the kitchen to the dining room and the continuity of using stone benchtops in the bathrooms ensures there is a visual flow between the interior spaces. Without my IDO course I wouldn't have had the confidence or skills in technical drawing to plan the kitchen and bathroom layouts.
I used predominantly neutrals and added greys, white and black for character. This palette, combined with the expansive European Oak floors and use of textured fabrics creates a soft and inviting feel.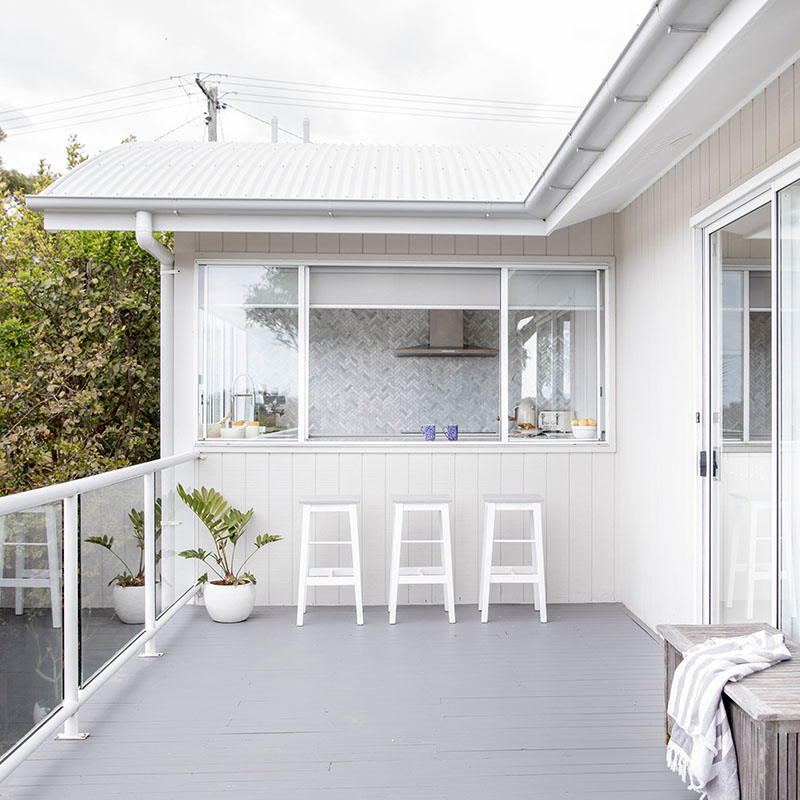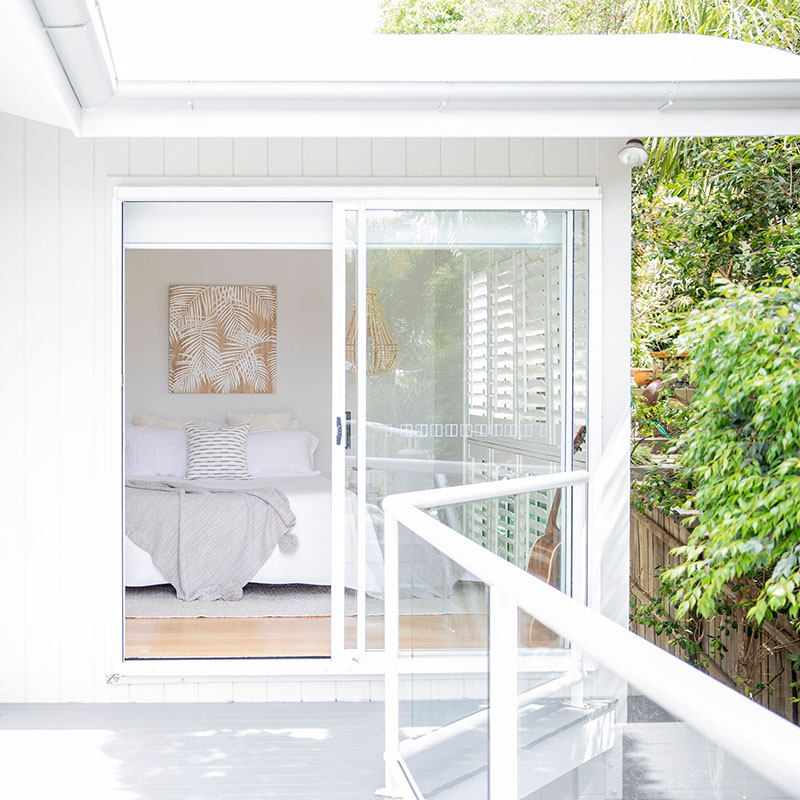 Do you have any advice for others who are thinking about studying with IDO?
My advice is to follow your passion. The flexibility and excellent online education, webinars, software and helpful IDO staff make it possible.
People often wonder how I fit everything into my life. It's a juggle but it's definitely worth it. I allocate time during the week and at night to my course and I'm a very determined person – if you have a passion for creativity you make it happen!
"Before I started people questioned how it's possible to study something like interior design in an online setting. The course is very easy to follow and the online links and lectures all make it easy. If I have any questions the educators are very quick to respond and there are online groups to communicate with other students. I feel completely supported while studying from home."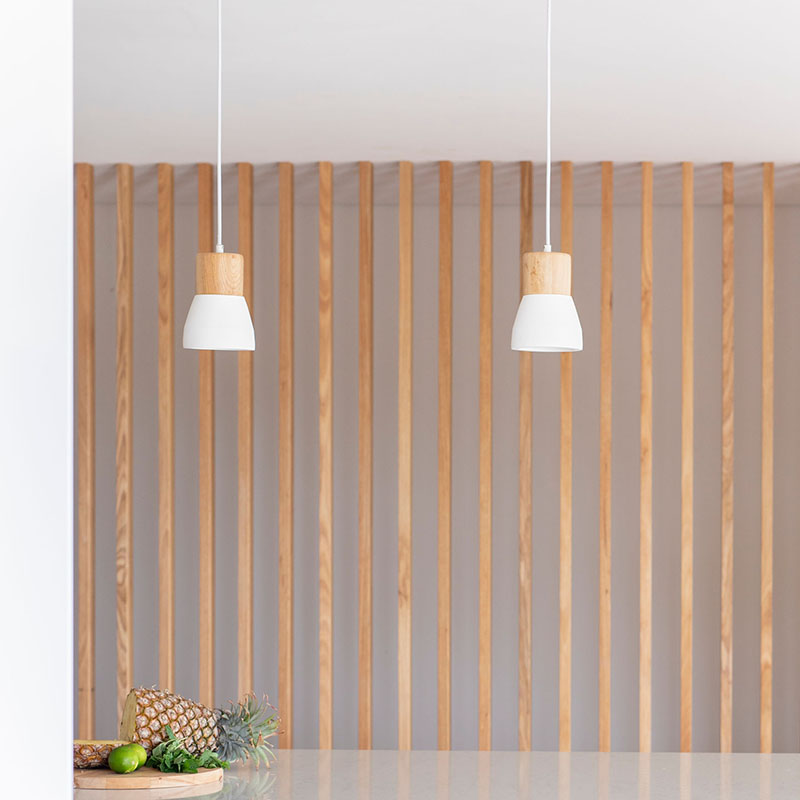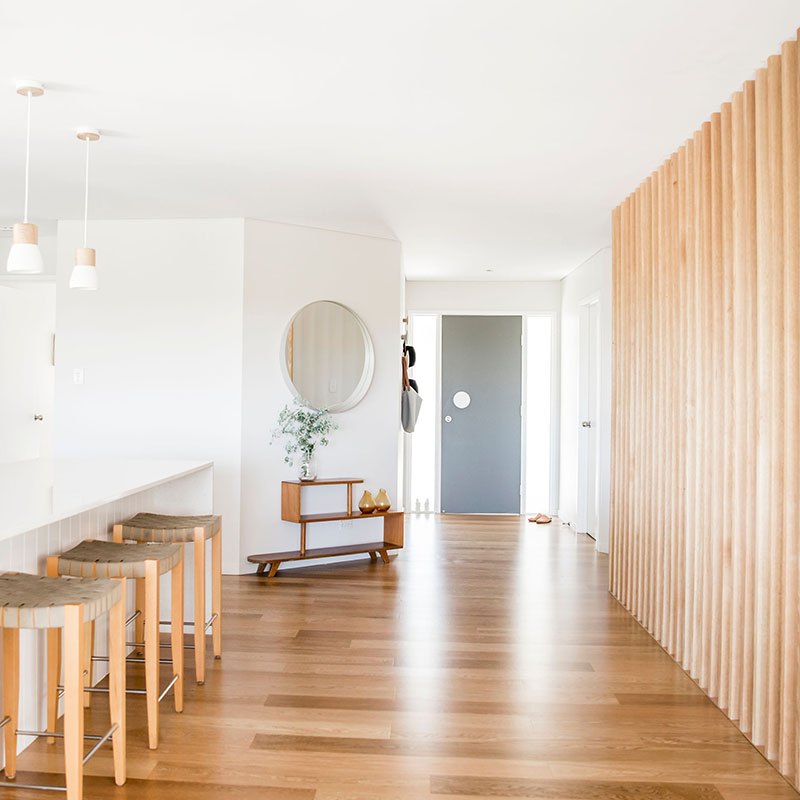 What do you aspire to do when you graduate?
My husband is a project manager for a building company so our plan is to continue renovating properties to sell. I'd also like to start my own styling business.
What are your go-tos for inspiration?
I often drool over Inside Out and Habitus magazines for inspiration and I follow designers on Instagram – Nina Maya Interiors and Studio Black Interiors are favourites. I also love Pinterest.
Fast five
What are you passionate about? Making the most out of life! I want to show my kids that I can achieve what I set out to. I model to them that even when some days it feels like you'll never make it, the important thing is not to give up.
What can't you live without? I can't live without exercise! I get up at around 5am each morning and I run or swim to kick start my day.
What are you listening to?  At the moment I love Tash Sultana and Amy Shark.
Sweet or savoury? Sweet
Large crowd or small get together? Large crowd