Student Profile  //  Meet Noelle Walker
IDO Student Noelle Walker is a busy woman, dividing her time between Australia and Hong Kong while renovating a home in Byron Bay and studying for a Certificate IV in Interior Decoration.  
Tell us a little about yourself…
I'm originally from Sydney but I've been living as an expat in Hong Kong for 5 years. My husband and I divide our time between Hong Kong and Byron Bay and we are expecting our first child, a girl, in April. I've always been a lover of travel, fashion, art and all things beautiful.
What's your favourite style?
I love to contrast raw earthy design elements with a touch of glamour. Contrasts in colour tones create layers of cognitive interest in a room and a clash of patterns and textures makes a strong statement.
This is something that I've used to great effect in our Byron Bay house which we've done two major renovations on to get it looking the way it does today.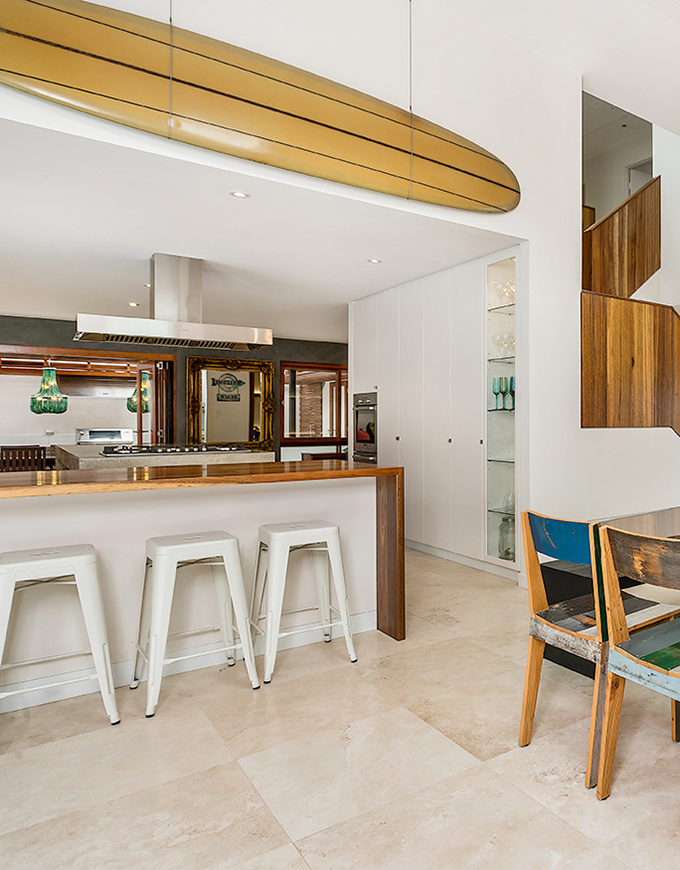 Tell us a little about your Byron Bay renovations?
OneCoral Byron Bay was originally a dated 1990's AV Jennings house that needed a lot of vision and work to get it to be the stunning contemporary home it is now. We executed the renovations in two stages, working with the same architect for both.
The first brief focussed on designing a cool and modern beach house that would maximise the use of outdoor space. The second part involved briefing the architect to open up the interior -to remove as many as possible of the interior walls to create open modern space.
We independently managed the selection of all hard surfaces, major design elements and interior decor. The feature design elements of the house include raw concrete, travertine, mosaic Italian SICIS tiles and polished stainless steel. My vision was to use minimal furniture and decor items and allow the fixed design elements to become the the focus and add the wow factor to the interior. To achieve this and still maintain an understated sophistication I repeated these materials throughout the entire house.
What's the most important lesson you learnt on this project?
There were quite a few along the way, but the biggest lesson was around structural engineering. I flippantly expected that I could remove most of the interior walls to eliminate the rabbit warren of rooms and create contemporary open plan living. I came to understand how some decisions can compromise the whole integrity of a building. Once I understood the original structure of the home I was able to make informed decisions to effectively and safely remove walls and open up the internal space.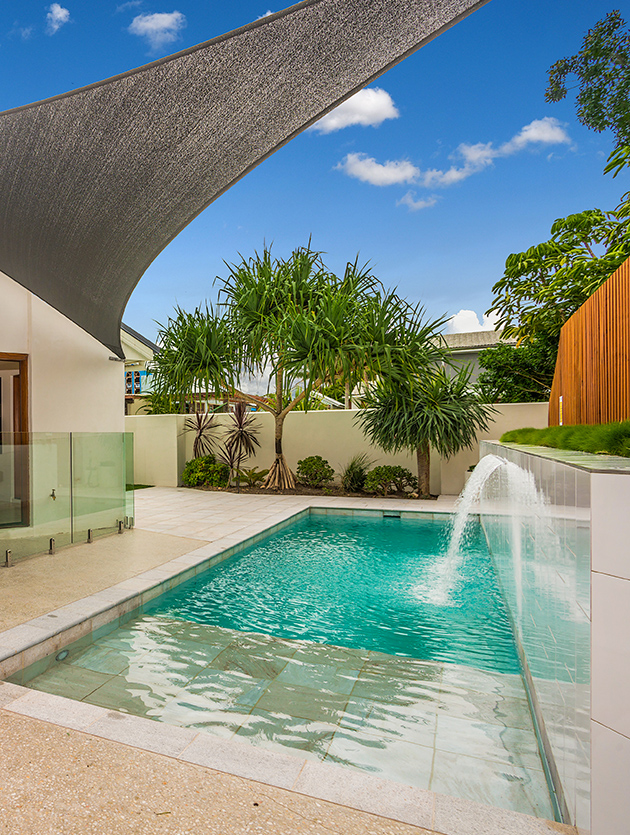 Do you have a favourite thing about the finished house?
I'm so happy with the combination of SICIS Italian tiles and raw concrete in the bathrooms. I love the glamorous mother of pearl effect the tiles radiate when the sun is pouring through the skylight and the way it creates a strong contrast to the freestanding concrete vanities.
"With our new baby coming in April, the flexibility of studying online has allowed me plan time to focus on my new family before returning to the course later in the year."
Tell us about your time with Interior Design Online?
Studying online with IDO has been fantastic. I've very much loved exploring the world of interior design and being able to do it at my own pace.
The course is extremely rewarding and it's even more so as I gain opportunities to grow my portfolio and apply my learnings. I look at everything from a design perspective now and I'm constantly thinking 'what can I do to make that space look better?' – it's addictive business!
Do you have any advice for IDO students?
Start using your skills straight away! Put the theory you're learning into practice on rooms and spaces at home and for friends and family.
As soon as I started the course I began to work on our OneCoral Byron Bay property, as well as the home my husband and I share in Hong Kong. The course has enormously fuelled my creative drive and given me direction and focus to hone my passions and skills.