London Design Festival 2018  //  Preview
London Design Festival starts this week and promises to be exciting and inspiring with hundreds of exhibitions, installations, talks, pop-ups and events taking place across the city.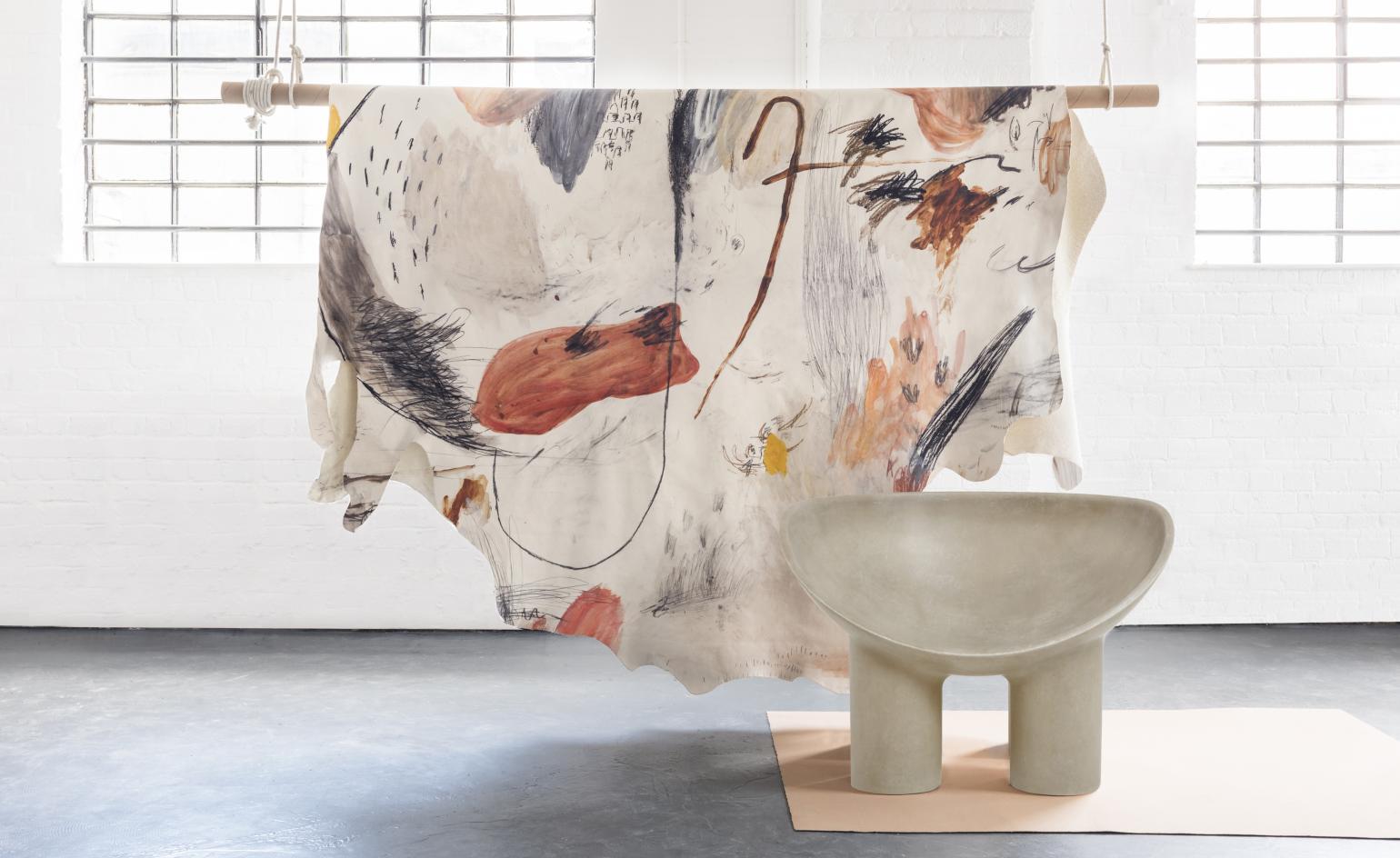 Spanning nine days each September, LDF brings together the latest design from around the world and with five major events scheduled the program is extensive.
This year the IDO creative team will be scouring London during the Design Festival to find the best emerging and established designers. We'll be posting their wrap up of events and exhibitions next month, but in the meantime these are just a few of the many things that we'd love to be seeing for ourselves.
The collaboration between British designer Bill Amberg and various notable designers including Faye Toogood (image above) and Tom Dixon immediately caught our eye. An innovative new way of digitally printing leather means that the colourfast robust product can go beyond traditional upholstery functions, to bespoke furniture and a wide range of interior architectural uses.
"London Design Festival is a unique and exciting opportunity to see what's happening at the leading edge of all design disciplines. I can't wait to be immersed in it!"
Amanda Grace, Director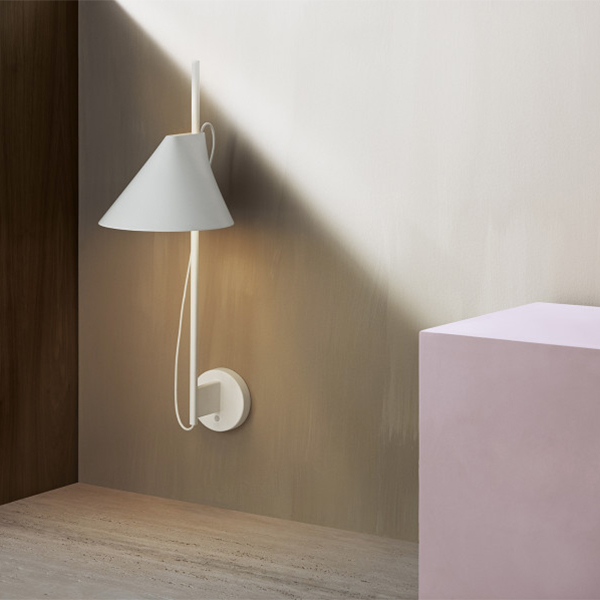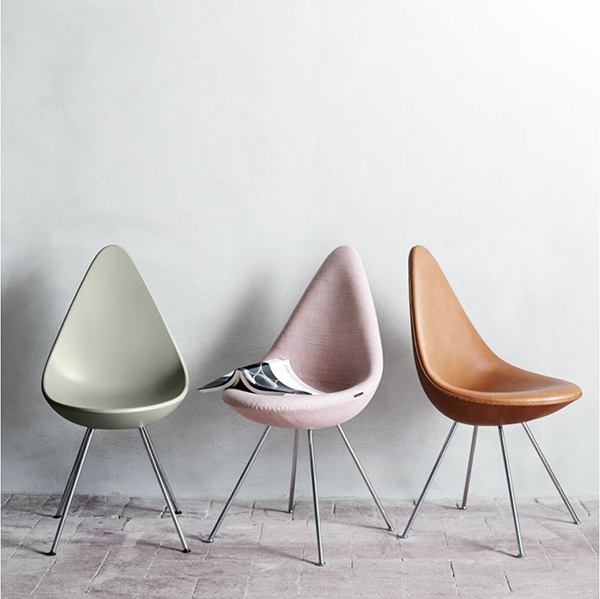 Above left: Sustainable technology and interior and architectural innovation are more than just a trend, they are the way forward for our wellbeing and planet. With this in mind Skandium will transform a central London townhouse into an eco home during the Design Festival. A curated selection of Scandinavian designed products will illustrate how eco interior design can be viable, beautiful and liveable.
Above right: An exhibition celebrating 60 years of the furniture designs of Danish architect and designer Arne Jacobsen will showcase the groundbreaking Series7, Egg, Swan and Drop chairs, amongst other design classics. The iconic furniture was created in collaboration with Republic of Fritz Hansen who still produces them today.

designjunction is one of the five self contained destinations within LDF. Held at the cultural hub of London's South Bank, it features a curated selection of design led pop-up shops, exhibitions and bespoke installations.
Some highlights shown in the images above, from left to right:
The New Designers' showcase 'One Year In' – is a curated collection of 100 new design entrepreneurs all within their first year of business. Spotlighting the latest emerging talent and design trends, this is one not to miss.
The influence of Japanese and Scandinavian design sensibilities are evident in the clean lines and subtle details of contemporary British furniture brand Barnaby Design.
It would be hard to be more minimal or functional than the award winning Clug by The Hornit.  The Clug is the world's smallest bike rack at just 3.5cm tall. You just roll your bike up, and 'Clug' it in to the tiny bracket.  
The sleek AC2 chair focuses on subtle design details of joinery, wood grain and shape. Icons of Denmark will be introducing this new design, and others at designjunction this year.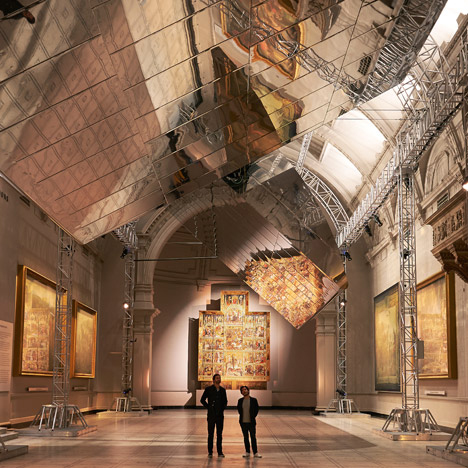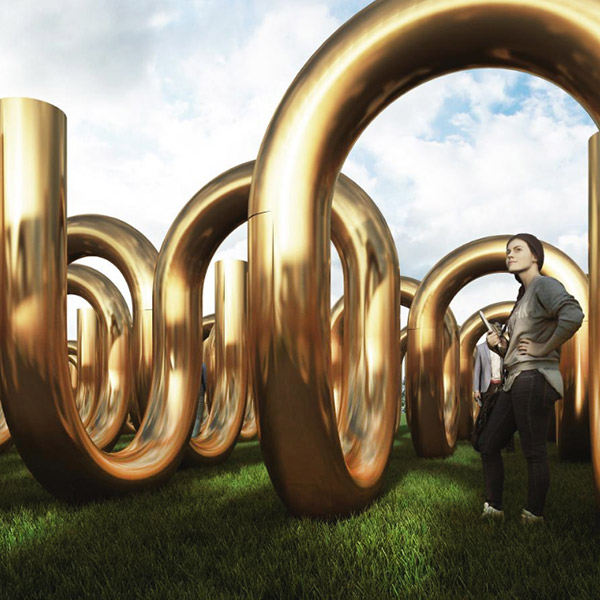 Above left: The V&A Museum will feature an immersive kinetic sculpture by multi-disciplinary designers Edward Barber & Jay Osgerby (above right). The installation comprises of suspended revolving reflective surfaces, providing a constantly changing view of the space and opulent Raphaelite paintings.
Above right: One of the other large scale installations at LDF this year will be by French artist Cyril Lancelin aka Town and Concrete. Arches is an immense and unique structural installation where the visitor will be drawn into and surrounded by an inflatable labyrinth.