Design classics  //  The Dots by Muuto
"Muuto is rooted in the Scandinavian design tradition characterised by enduring aesthetics, functionality, craftsmanship and an honest expression. By expanding this heritage with forward-looking materials, techniques and bold creative thinking, our ambition is to deliver new perspectives on design".
The name Muuto comes from muutos, meaning new perspective in Finnish.  In keeping with that ethos, the iconic Muuto Dots are a new take on the traditional and functional wall hook.
Designed by Lars Tornoe, Muuto Dots are a modern design classic and are part of the permanent collection at the Danish Design Centre. Sadly, like many examples of good design, they have been frequently copied.
The original the Dots are made from first grade oak and have a beautifully considered shape with rounded edges. Muuto have subsequently introduced the Dots Metal, in strong brass, aluminum, and stainless steel.
The sets of five Dots can be playfully arranged and used to suit your individual taste and purposes. Left uncovered – you can never cover the whole set! – they make a strong sculptural statement in any room.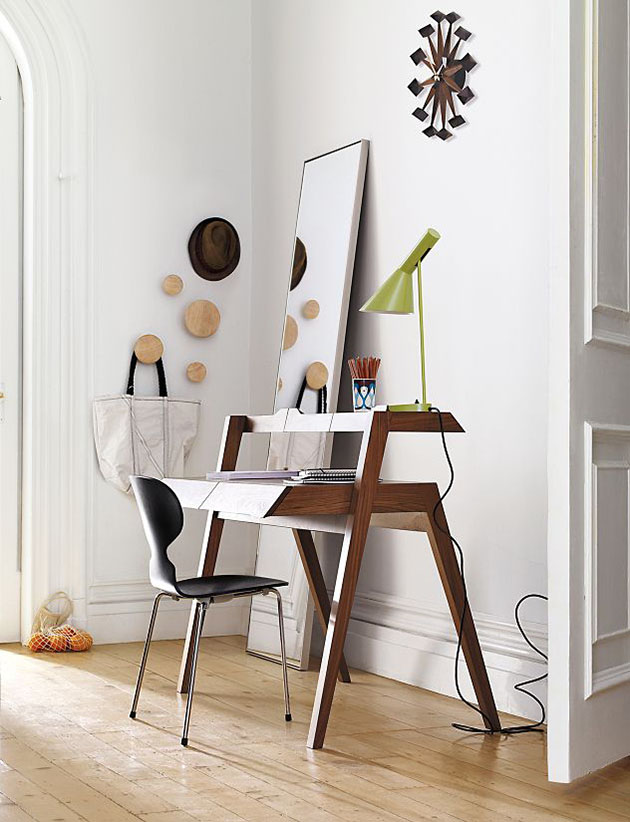 The Dots are available online and at stockists worldwide. Find out more about Muuto heritage and design on their website here. Follow them on Instagram @muutodesign.