Colour trends 2019 // The Dulux Colour Forecast
"We find new colour trends are always influenced by what's happening in the world around us. This year's theme, Filter, speaks to our collective craving for individuality and personal expression. It helps us mindfully tap out of all the distractions and focus on the things that move and inspire us."
Andrea Lucena-Orr, Dulux Colour & Communications Manager
For over 20 years the colour team at Dulux has been researching, exploring and embracing new trends. The 2019 Colour Forecast is divided into four key palettes which go beyond colour to also incorporate style trends.
Repair: It's time to heal our rifts with nature
The colours in this palette are described as humble and authentic, natural and holistic, celebrating beautiful imperfections. It encompasses soft greens, neutrals, earthy cinnamon and sienna with a pop of yellow.
Dulux Styling tip  //  "Mix your well-loved vintage pieces with new, modern furniture items to create a cosy, character-filled space. It's the flea market finds and hand-me-downs that help to build stories and memories."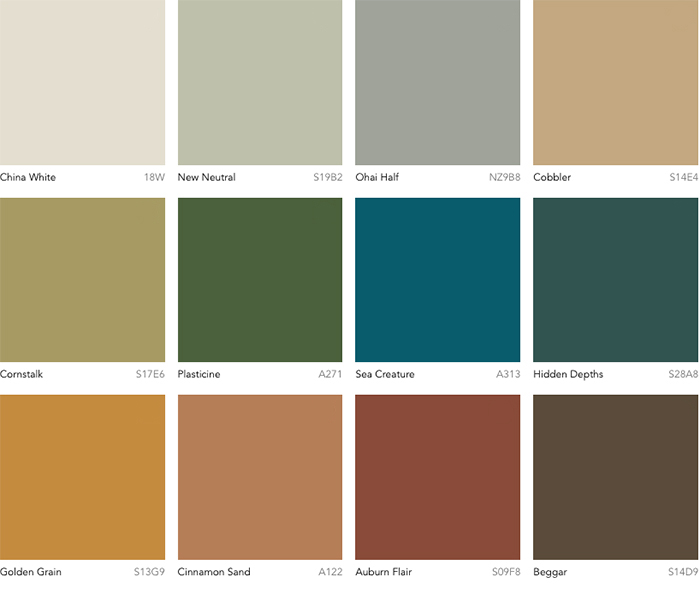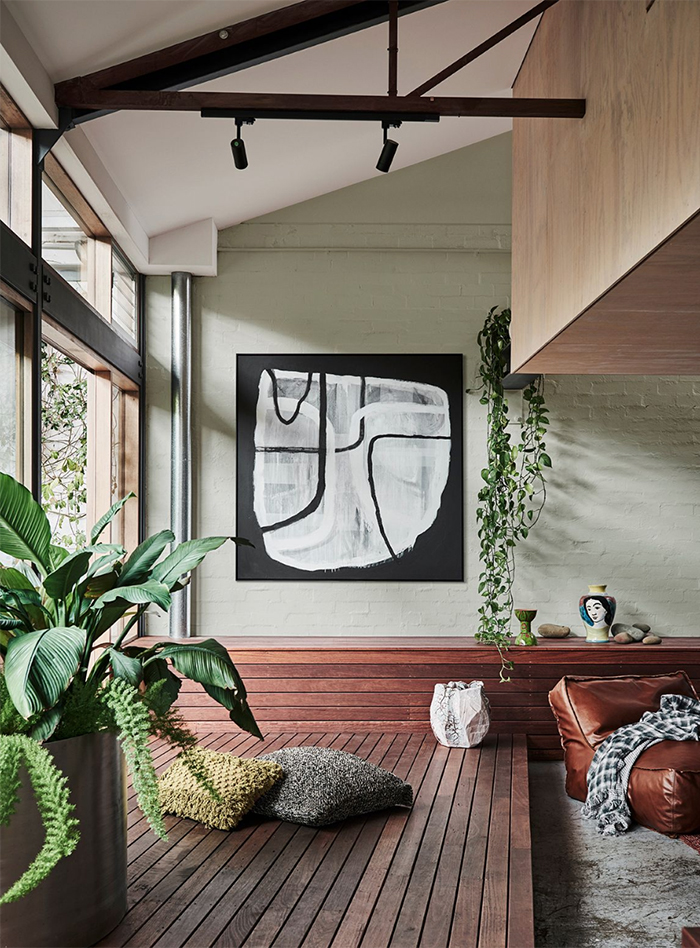 Wholeself: Stop, breathe and simply be in the moment
Wholeself colours create a calm, nurturing space to disconnect from the fast pace of life and reconnect with ourselves. Relaxation and wellness are encouraged through quiet minimalism and layers of texture, curves and soft, plush surfaces. The palette features tonality punctuated with small injections of accent colours.
Dulux colour tip // "A soothing tonal palette helps to create a room where you can switch off both visually and mentally. Beauty is found in subtle textural details and quiet colour accents."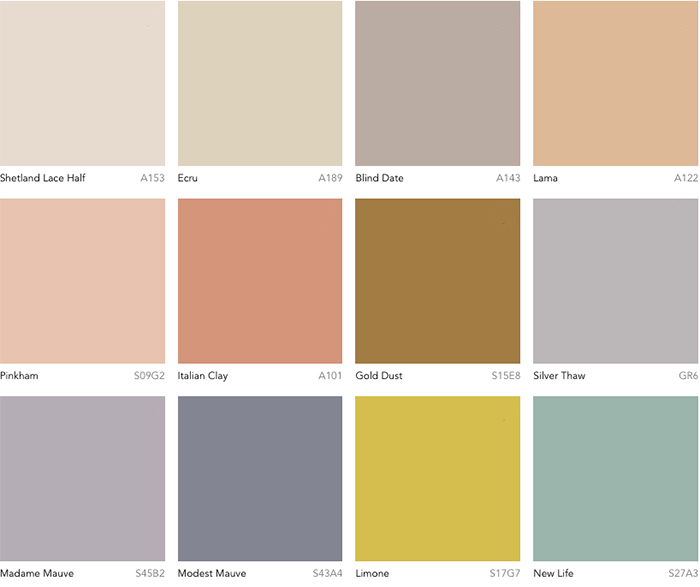 Legacy: Valuing the timeless and elegant over the new and disposable
Legacy combines iconic forms and elegant looks with modern statements of style. Rich, bold and saturated hues are the cornerstone of this trend. For a tonally immersive experience, use variations within the same colour family and small details in clashing colours to create moments of interest.
Dulux styling tip // "Shelving is a perfect place to create little moments of interest. Mix up shapes and heights and mingle artworks and sculptural items alongside more traditional vases and vessels."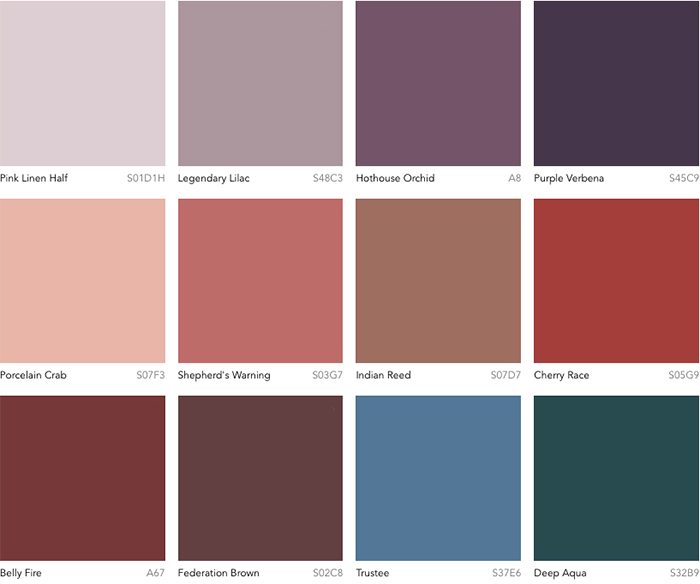 Identity: empowering you to show your true colours
This trend is all about breaking free and being a non-conformist – it's full of fun, spontaneity and wild optimism. These strong and unusual colour combinations fill interiors with spontaneous energy. Think saturated blues, purples and oranges against a base of paler notes.
Dulux colour tip // You don't need colour on every wall to make a daring and adventurous statement. Experiment with smaller architectural details -apply colour to transform them into a special feature.