A Guide to the Best International Interior Design Events 2018
Throughout the year there are hundreds of interesting design events around the globe, including interior design fairs and trade shows, conferences and design week events.
We've put together a guide to the best interior design events of 2018, including the fabulous Milan Design week coming up this month. It's the biggest annual event in the interior design calendar, and this year we'll be there sharing updates and inspiration on social for both IDO and our partner school Sydney Design School.
Get your calendar out and start planning!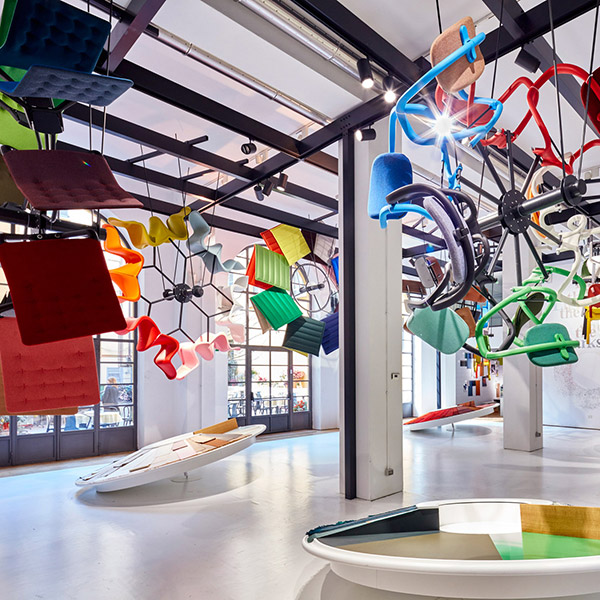 January
IMM Cologne
15 – 21 January, Cologne, Germany
The first event of the year, IMM Cologne is the market-leading trade fair that sets the tone for furniture and interiors trends for the coming year.
Formex
17 – 20 January, Stockholm, Sweden
A biannual showcase of the best of Scandinavian interior design.
Interior Design Show Toronto
18 – 21 January, Toronto, Canada
Canada's premier showcase of new products and furniture, designers and avant-garde concepts from North America and beyond.
Maison&Objet
19 – 23 January, Paris, France
One of the world's leading events and an international authority for home decor, interior design, architecture and lifestyle culture and trends. Photo above: HOM at Maison&Objet.
February
Stockholm Furniture and Light Fair
6 – 10 February, Stockholm, Sweden
As part of Stockholm Design Festival the Furniture and Light Fair showcases 700 exhibitors – both design classics and emerging talent.
India Design ID
22 – 25 February, New Delhi, India
An expo of interior design and architecture related products from upcoming and established designers.
Ambiente
9 – 13 February, Frankfurt, Germany
Ambiente is a leading international trade fair for consumer goods related to interiors and giving.
March
Sydney Design Festival
2 – 11 March, Sydney, Australia
International keynote presentations, design exhibitions, panel discussions, tours and workshops.
Malaysian International Furniture Fair
8 – 11 March, Kuala Lumpur, Malaysia
MIFF is the number one furniture fair in Southeast Asia amongst the top 10 worldwide.
Singapore Design Week
5 – 18 March, Singapore
In its fifth year, the event features trade shows, conferences, showcases, exhibitions and workshops.
Design Shanghai
14 – 17 March, Shanghai, China
One of the world's most prestigious international design events and Asia's premier design event, showcasing the best design brands and galleries from across the globe.
Melbourne Design Week
15 – 25 March, Melbourne, Australia
Highlighting the best design in Australia through a series of events for broad audiences to experience contemporary design.
Mextrópoli Festival
17 – 20 March, Mexico City, Mexico
Aiming to position Mexico City as a centre of architectural excellence, the festival promotes culture, urban regeneration and artistic heritage.
April
Milan Design Week
16 – 22 April, Milan, Italy
The biggest annual event in the design calendar, with the Salone del Mobile furniture fair as the main attraction.
SIDIM Design Show
26 – 28 April, Montreal, Canada
One of the leading events in the North American design calendar showcasing the best international interior and exterior design.
May
ICFF
20 – 23 May, New York, US
The International Contemporary Furniture Fair is North America's platform for global design, showing what's best and what's next.
Interior Lifestyle Tokyo
30 May – 1 June, Tokyo, Japan
A major Japanese trade fair showcasing global interior design trends.
June
NeoCon
11 – 13 June, Chicago, USA
One of the longest running and the largest commercial interiors events in the USA.
Denfair Melbourne
14 – 16 June, Melbourne, Australia
Creating unique environments where contemporary design flourishes and where you can experience design in its best light. Photo above via Denfair.
July
Decor + Design 
19 – 22 July, Melbourne, Australia
Now in its fifteenth year, Australia's leading interiors event features some of Australia's leading design companies and trends.
AIFF
19 – 22 July, Melbourne, Australia
Part of Decor + Design, the Australian International Furniture Fair is Australia's longest running furniture buying event, showcasing the best furniture from Australia and New Zealand.
Design Tokyo
4 – 6 July, Tokyo, Japan
One of Japan's leading trade shows showing fresh Japanese trends.
August
Formex Sweden
21- 24 August, Stockholm, Sweden
Part two of the  biannual showcase of the best of Scandinavian interior design. Photo above: Stylist Sasa Antic.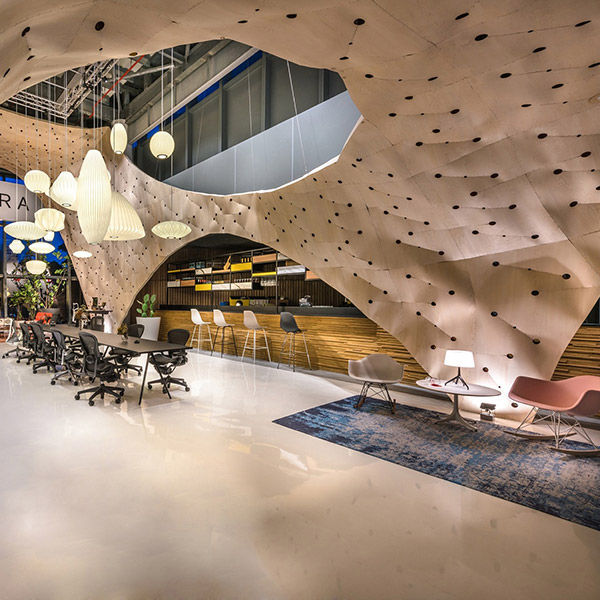 September
Maison&Objet
7 – 11 September, Paris France
Part two of the biannual event that is renowned as the international authority for home decor, interior design, architecture and lifestyle culture.
Paris Design Week
7 – 15 September, Paris, France
Encompassing Maison & Objet, Design week is held throughout Paris showing work by students, graduates and upcoming designers.
Furniture China
11 – 14 September, Shanghai, China
Both contemporary and traditional furniture designs are featured in China's international furniture expo which is associated with Maison Shanghai and Shanghai Home Design Week.
Decorex International
16 – 19 September, London, UK
With a 40 year history, Decorex is internationally known for showing luxury interiors products from new, emerging and established talent. Photo above: Simon Hasan at Decorex.
Feria Habitat Valencia
18 – 21 September, Valencia, Spain
This residential design and decoration trade fair focusses on Spanish products and hosts 600 exhibitors.
100% Design
19 – 22 September, London, UK
This well known design event is divided into the four key industry sectors of interiors, workplace, kitchen and bathroom, and design and build.
October
Biennale Interieur
18 – 22 October, Kortrijk, Belgium
This design event includes an award to Designer of the Year and Interieur awards winners.
Dutch Design Week
20 – 28 October, Eindhoven, The Netherlands
In more than hundred locations across the city, Dutch Design Week aims to encourage emerging talent and looks to the future of design.
Orgatec
23 – 27 October, Cologne, Germany
The interiors focus of this event is on furniture, lighting, and flooring. Trend Forum panel discussions are lead by Industry experts.
November
Dubai Design Week
12 – 17 November, Dubai, UAE
International designers present furniture, lighting, textiles and technology to markets in the Middle East and North Africa.
Inside Festival
28 – 30 November, Amsterdam, Netherlands
Inside shows and celebrates the best interior design projects of the year, in conjunction with the World Architecture Festival. Photo above: Interior of the Year 2017 Winner:  Fabricwood, Singapore.
December
ICFF South Florida
4 – 6 December, Fort Lauderdale, USA
The International Contemporary Furniture Fair features international and local exhibitors.
Design Miami
4 – 9 December, Miami, USA
Design Miami showcases collectible design by leading designers from around the world.
You may also like to check out: